Mobile-O Event
Wimbledon Common
Tuesday 9 June 2009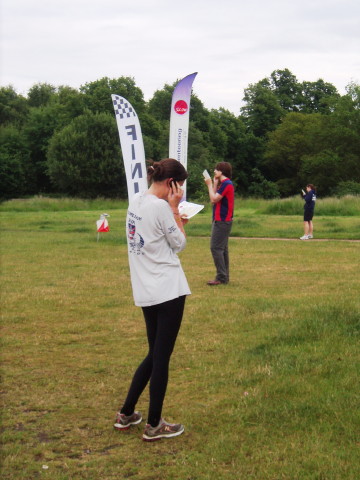 Organiser's Report
You all seemed to enjoy it which is what its all about! Orienteering really can be a spectator sport - it was fun watching (and listening to) the navigators!
I made the courses a bit longer and a bit harder than our first Mobile-O competition held two years ago. Perhaps a mistake as many competitors were novices and many of you were out quite a long time in the descending twilight. Also, there were quite a few breakdowns in mobile transmission, which was surprising given the mainly open and flat nature of the terrain.
The format was that one 'runner' just had a mobile and a compass and was instructed by the 'navigator', who stayed at base with the map with the course marked on and of course a mobile. Pairs then swapped over and runner 2 ran a very different course.
Fastest individual time was 29.41 run by Peter, navigated by complete novice Martin (obviously a natural navigator). Well done to Abi, a junior, for navigating her father round the Yellow course in 20.53.
Both Mobile courses were 3k and probably somewhere between Orange and Light Green standard; Yellow was 2k. If you want to know more about Mobile-O
look at the website of its creator
. Its occurred to me that this would make a great version of our sport for people with physical difficulties.
Can someone else organise the next Mobile-O please, so I can have a go!
Results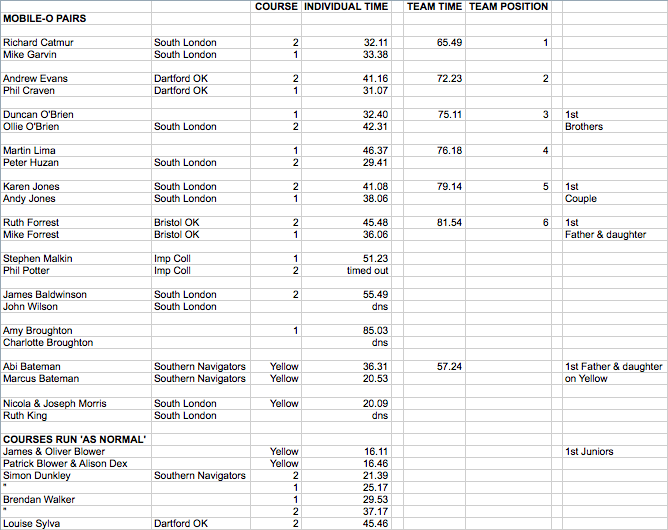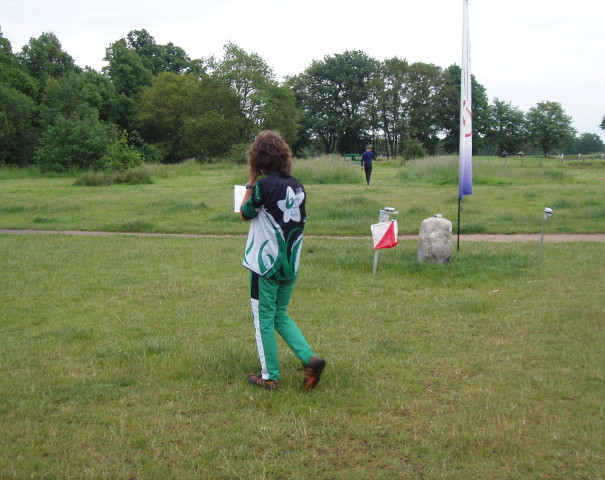 Page updated 12 June 2009