We have club orienteering tops, manufactured by Trimtex, in stock. The design is in the club colours of red, white and blue and has "South London" printed on the back. There are long and short-sleeved shirts in unisex and ladies cuts – short-sleeves are more popular.
The club also has the short-sleeved tops in children's sizes, to encourage them to feel part of the club. As one parent observed: "My son absolutely loved his today, from the moment I pulled it out of the drawer and asked him if he wanted to wear a special shirt today for orienteering, until the fun Mummy's about to have trying to remove him from it for his bath! He's been sat on the couch this evening saying 'want go orienteering again'."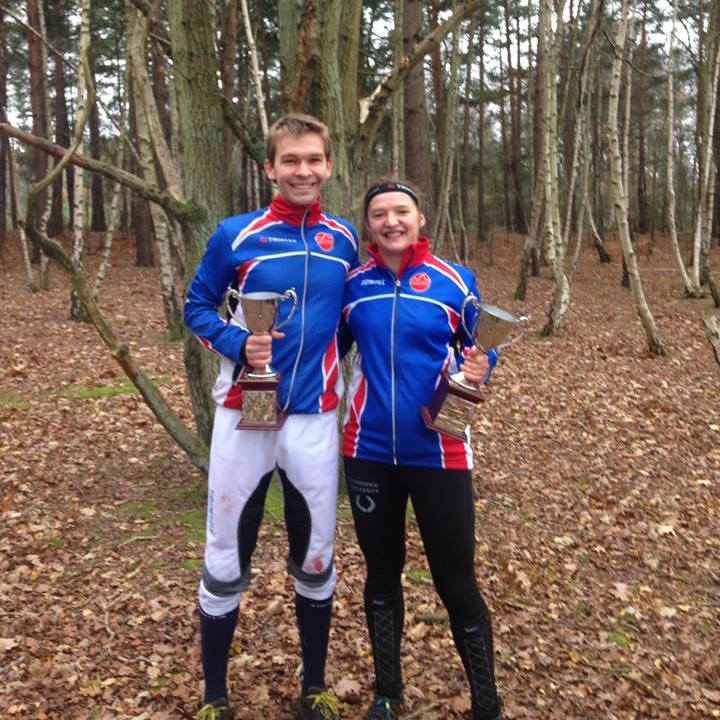 We also have a small stock of our distinctive Trimtex training jackets which you will see in many of the photographs on this site and really stand out at events. They're a great way to keep warm, look cool, and make sure your clubmates can find you!
To purchase kit please contact Dorte Torpe Hansen by email to

Dorte will arrange collection at a mutually convenient future event. This Trimtex size chart shows the size of the unisex (not ladies) cut o-shirts, in cm unless otherwise stated.
Top photo by Dan Findlay-Robinson.