Kit
(heading picture – the pre-2020 shirt design, which we will continue to see a lot of.)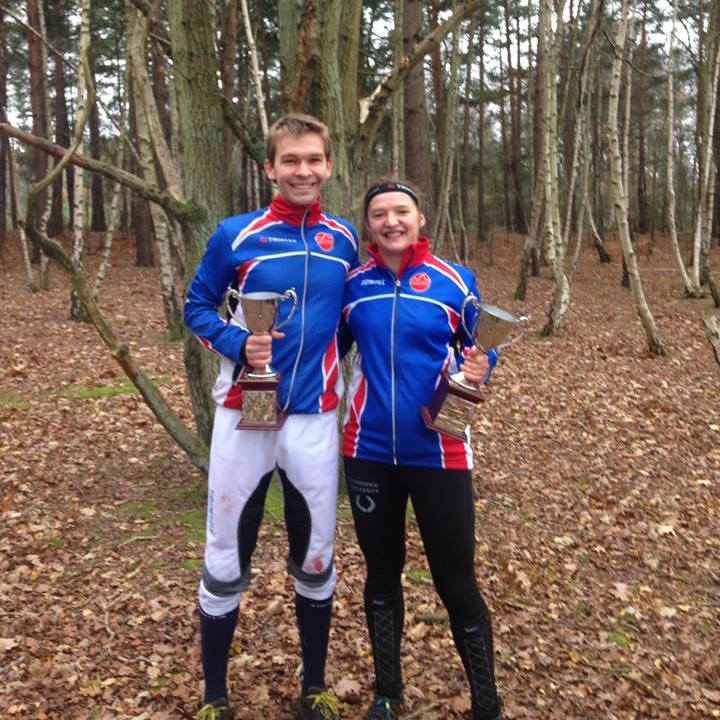 We  have a stock of our distinctive Trimtex training jackets which you will see in many of the photographs on this site and really stand out at events.

They're a great way to keep warm, look cool, and make sure your clubmates can find you!
1st March 2020

Our new O-shirt design for 2020 is now available.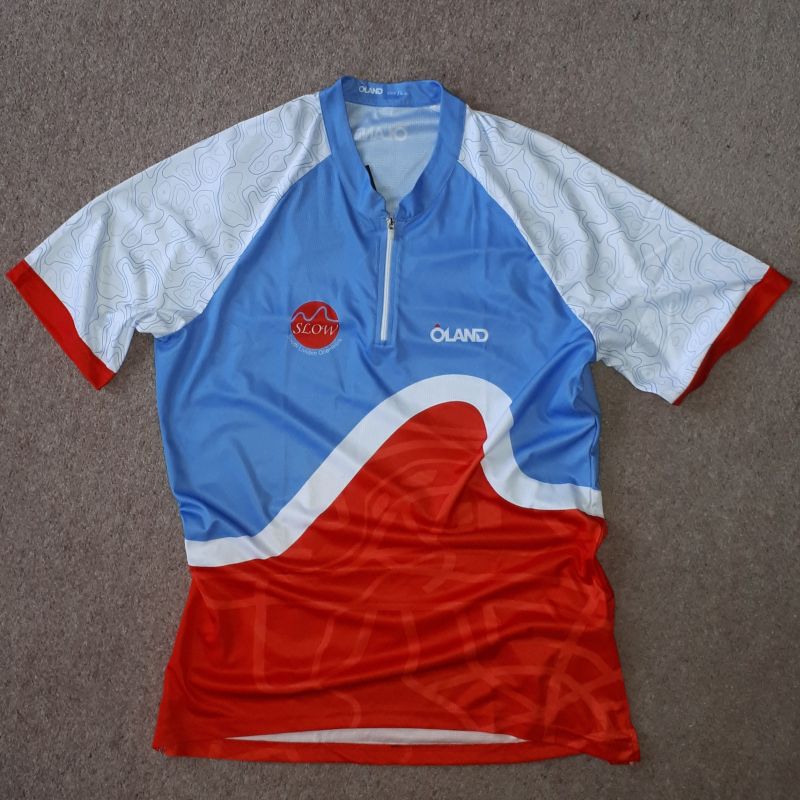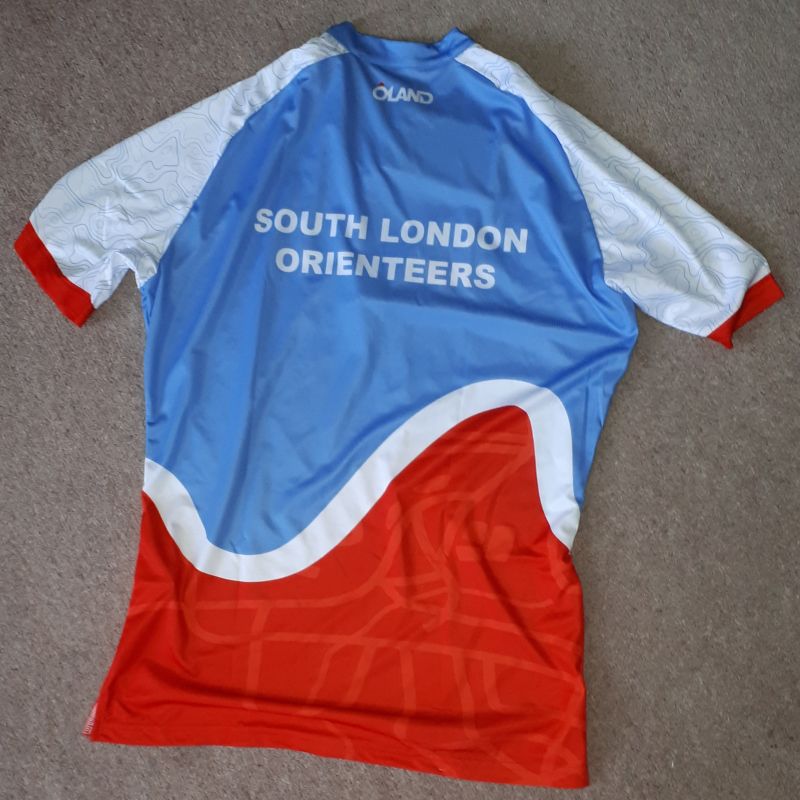 These are in our traditional colours used in a contemporary design. We use a lighter blue for the upper parts of the chest and back, decorated with the club badge on the front and the name in full on the back (very good when orienteering abroad.) Our traditional interest in forest orienteering is reflected in the decoration of the white of the arms and shoulders, and our more recent strengths in urban orienteering in the decoration for the red used for the lower areas. The blue and red are split by a symbolic river, London's most distinctive feature, recognised already in the distinctive club badge.
To purchase kit please contact Dorte Torpe Hansen, by email to

Dorte will arrange collection at a mutually convenient future event.