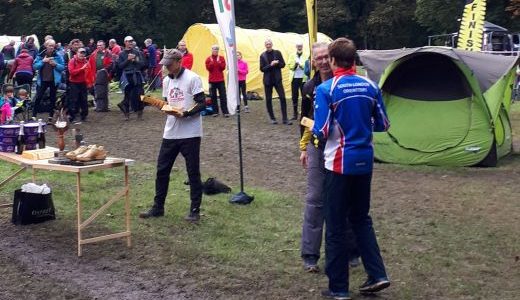 CompassSport Cup Final
Congratulations to SLOW for coming 6th in the national interclub cup competition this year.

The Cup is sponsored by CompassSport magazine. In March 2020 we won through to the final in the regional round held on Hampstead Heath. The delayed and moved Cup Final took place on Sunday 17th October, a little way north of Sheffield at Tankersley Forest, hosted by South Yorkshire Orienteers (SYO). Thanks to SYO for hosting and congratulations on winning: the two very strong clubs in this competition are SYO and Forth Valley Orienteers (FVO) and it was SYO who prevailed this year.
The results are on the SYO Website – CompassSport Cup Final Results.

The CompassSport Cup competition rules and history.

SYO did a grand job of putting on the event at short notice. Thank you to Gordon and Alan for sorting out equipment for our team: the SIACs/tent/banner. Thanks to the drivers, and to all who came along. It was great to hear from people who were keen to attend because it was a club competition.
It is great that we had some backup on the courses as the unexpected often happens.
Counters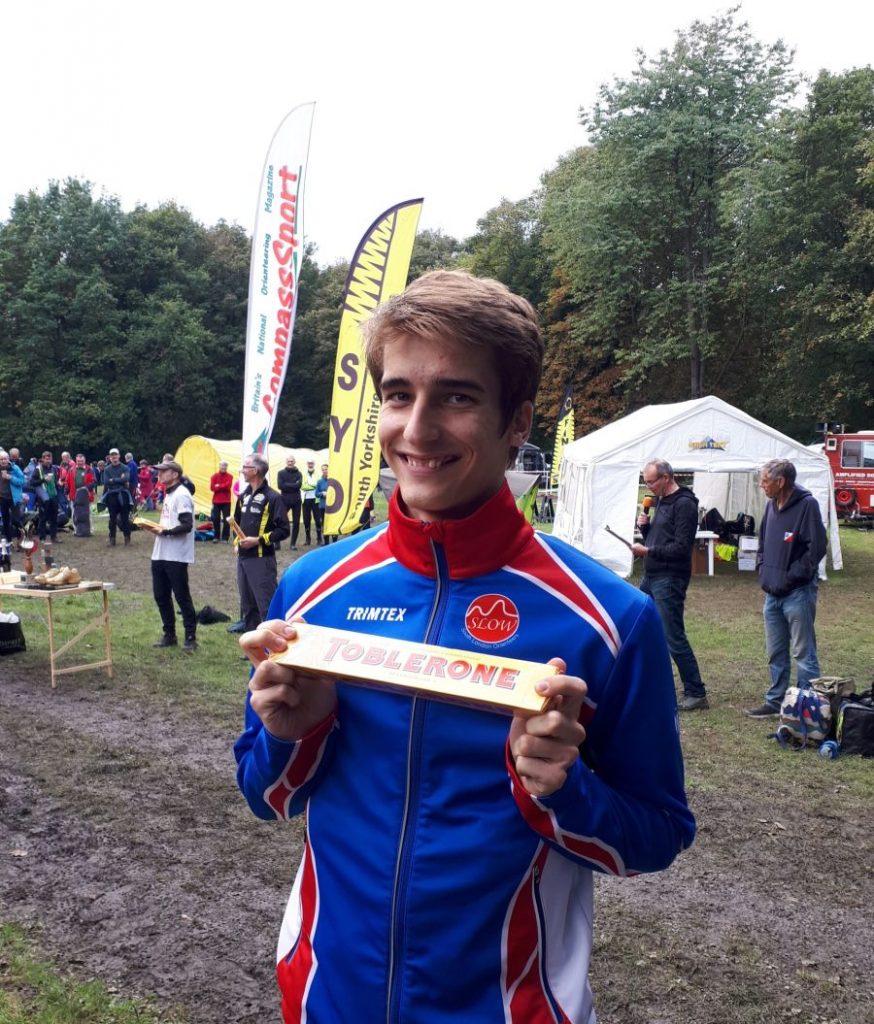 Fantastic run from Mihály to take the win in a very competitive M21 class.
Brown: Mihaly (100), Michael C (86), Steven (80), Himmy (74). Yordan had a good time but controls 1-2 did not register.
Short Brown: Paul C (93), Angus (85), Ollie (77).
Blue Women: Lyudmila (87), Fiona (78), Vinh-Phuong (74), Melanie (73).  Lyudmila & Melanie were running up a course.
Blue Men: Gordon (87), Stefan (79), Pete (78).
Green Women: Carys (93), Dorte (91), Lulu (89), Vesela (72). First year for Carys.
Green Men: Paul S (96), Alan (90), AJ (88), Don (80).
Veterans Short Green: Diane (90), Sarah (86).
Green Junior Men: Olin (76).
Next Year Team Events
13/3 Compass Sport Cup Regional Round, Balcombe, Sussex.
27/3 British Relays, Iron Hill, Sussex.
18/4 JK Relays, Caerwent, South Wales.
11/6 British Sprint Relays, Beckett University, Leeds.
18/6 Jukola Relays, SW Finland.
25/6 Harvester Night/Day Relays, FVO Scotland.