How to try Orienteering
You can try orienteering by doing a permanent orienteering course at any time that suits you.
You can also attend organised orienteering events. Beginners to the sport are welcome to come along to a few orienteering events before joining the club. If you enjoy your first few events you should take out club membership, which contains many benefits – full details about SLOW and how to join.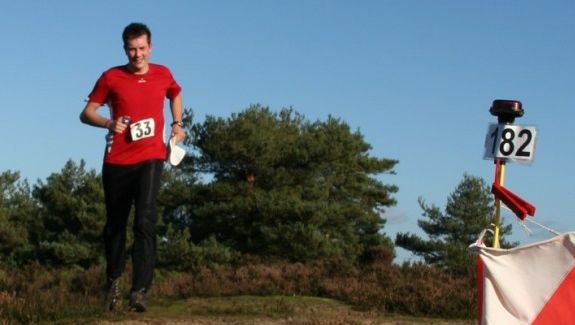 Events are organised all around the country by the volunteer efforts of orienteering clubs such as SLOW, and can be held almost anywhere where access is available. They are generally open to everyone, with the option to enter in advance, or turn up on the day. Nowadays more than half our own events are in streets or parks, often based on a pub. The rest of our programme is in the countryside. For other clubs the balance is different.
Most countryside events are held in areas of natural beauty, usually forests or heathland. Orienteering is a great spur to get out into the countryside and into beautiful terrain.
Can technology help?
It can certainly help you get a feel for the sport. You can find videos yourself, but you might like to look at this one made with a combination of headcam, GPS and software to synchronize both with the map. It's from our City of London race and is by Andis Ozols of the Derbyshire club Derwent Valley.
How can I try it?
Come along to an orienteering event and choose a course. First-hand experience is a great way to see if the sport's for you. Contact us first if you're unsure and we'll look to help you pick a suitable event.
Join us at an evening event in a park in the summer, or one in woods on a Sunday morning, or a street event based in a pub one weekday evening.
For details of upcoming events see the SLOW events page. This includes details of forthcoming events organised by SLOW, as well as links to details of events organised by other clubs in the south-east.
What equipment do I need?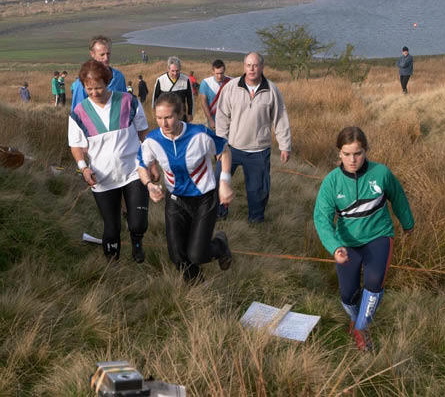 Full leg cover is usually required at forest orienteering events, so shorts are not suitable. Apart from this rule, any sports -type clothes and trainers will do. More experienced orienteers will wear a lightweight top, running trousers and cross-training footwear for extra grip, but this kind of kit is not required for beginners. Waterproofs can be a good idea if the weather is nasty (and a cagoule may be mandated for safety), and a spare set of clothing post-event is highly recommended.
A compass will help you navigate, although it is not essential. Regular orienteers always carry one. You will be able to find a compass at a sports shop (or check our links page), and you can also purchase one at many orienteering events. You do not need to be an expert with a compass, but if you do the sport a lot it is something you will want to become familiar with.
The typical cost for an event is £10 for a small "local" event and £15 – £20 for a larger one. There may be different prices for pre-entry via the internet and entry on the day ("EOD"). Prices are quoted in the event details on the website of the organising club.
Typically there is an invitation or flyer posted on the club's website. This will include time, location courses offered etc. Then shortly before the event "final details" are published which should include ll you need to know on the day. Some clubs, including SLOW, are using Facebook to publish information, but our sport has been and continues to use websites (such as this one) as a standard that works for everyone.
The orienteering map will be provided at the event, along with an electronic timing card (there are two systems; we use "Sport Ident" so it is an "SI card".)
What happens on the day of an event?
You should find directions to the event, along with any other details such as timings, on the website of the organising club. Most orienteering events will be signposted when you get close to the area – look for red and white signs with arrows.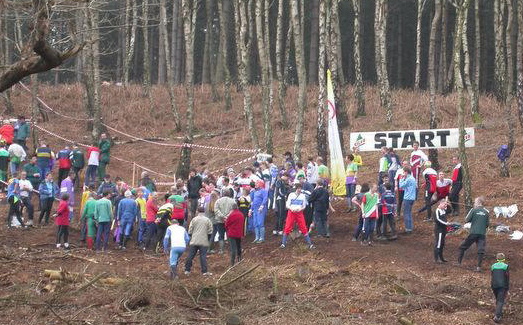 When you get to an event find "Registration". This is usually to be found in a large open tent so should be fairly obvious, but it may be run out of a car (which should have a few signs on it!). At the Registration area you will details of the courses on offer, which should set out the length of course as well as the "difficulty" – that means how hard the navigation is.
When you register you will hire an electronic timing card. We use ones that are usually carried on a finger. It's used to time you through each of the checkpoints on the course.
The checkpoints that comprise the course are called "controls" and there is a paper slip "control description sheet" for each course. This describes the terrain feature for the control and a unique visible code (e.g. 170). Control description sheets may be available when you register, or they may be issued just before you start. If you have a couple of safety pins you can pin it to your clothing.
Beginners are recommended to have modest ambitions on their first few outings. Take on an easy or medium course whilst you get the hang of what's going on.
Many events have "colour-coded" courses, where the colour represents the length and difficulty of the course – the shortest and easiest course is usually the White, with the longest and hardest usually being the Brown.
Beginners should try a White, Yellow or Orange course. In the progression of colours as children get older the step from yellow to orange is the hardest one for most – orange is often quite a test.
Green, Blue or Brown courses should be left for your second or later event.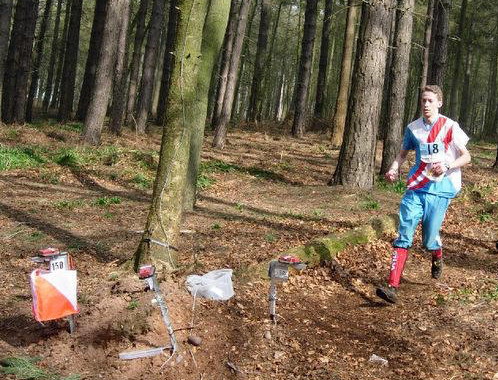 Please do ask for help and advice at an event. Someone will be pleased to take the time to help. Orienteers are friendly (but often quiet and reserved) and are pleased when someone takes an interest in the sport and wants to have a go.
At most events runners on the same course start at least one minute apart from other runners in a "time-trial" to prevent following each other. You may be given a specific start time.
After registering make your way to the "Start". There will be an event official there, and a routine of runners being called, picking up the control descriptions, and inspecting a blank map. When it is your turn to start you will start your timer, then pick up the map, and then it is up to you.
What next?
Hopefully you will enjoy your first orienteering experiences and be keen to come back for more. Keep checking the SLOW events page (with its associated links) for details of forthcoming future events.
A good way to become more involved in the sport and meet other club members is to join the club and sign-up to our weekly emails. This usually includes some top-picks for upcoming events.
Once you have completed a few orienteering events, you may be interested in working towards some of the orienteering award schemes that are available. These are a great way of gaining some recognition that your orienteering is improving.
There are many internet sources of inspiration and encouragement.
For a document try these tips here on our own site.
Or review these eight short films we released in early 2019.
Maybe see you at a race soon?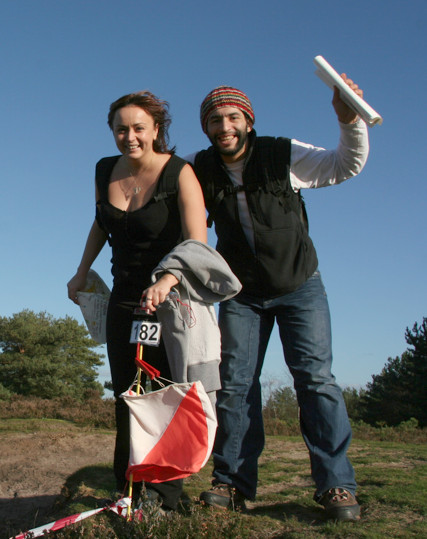 The first and the last photos are by Ian Buxton on Flickr.