London City Race 2022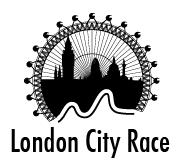 1 City = 3 Races = 1 Great Weekend of Orienteering
The 13th London City Race will take place in the City of London on Saturday 3 September 2022, with accompanying races organised by Mole Valley Orienteering Club in Morden Hall Park on Friday 2 September 2022 and London Orienteering Klubb in King's Cross Central on Sunday 4 September 2022.
The race will be a classic distance orienteering race in the London City Race's spiritual home. Come and race through the back streets, alleyways and pedestrian areas of the old London street pattern as well as special areas such as the Inner and Middle Temples.
The event centre will be at the brand new King's College London Students' Union building in Aldwych.
| | |
| --- | --- |
| Start Times | Between 1000 and 1300 |
Start times for juniors under 16 and under 12 have a shorter start window of 10:30 to 12:30, due to the need to operate manned road crossings – please select your start time when you enter.
Location
City of London
Address
Kings College London Students Union, Aldwych WC2R 1AE
Latitude/longitude
51.5125, -0.1171
OS grid reference
TQ307809
Maps
Google Maps, OpenStreetMap
Classes and Courses
Classes and Course combinations are set out in the tables below. You can run your age group, run up one or more age classes by selecting that age class or if you would like to run a Course which is shorter than your age class, you can run "down" by selecting the "Other" class on the Course you wish to run down on. Prizes will be available for the London City Race but only if you run your age class or run up one or more age classes.
| | |
| --- | --- |
| Course | Classes |
| 1 | Men Elite, Men Under 21 (M20-) |
| 2 | Women Elite, Women Under 21 (M20-), Other course 2 |
| 3 | Men Veteran (M40+), Men Open, Other course 3 |
| 4 | Men Supervet (M55+), Other course 4 |
| 5 | Women Veteran (W40+), Women Open, Other course 5 |
| 6 | Men Ultravet (M65+), Women Supervet (W55+), Other course 6 |
| 7 | Men Hypervet (M75+), Women Ultravet (W65+), Women Hypervet (W75+), Other course 7 |
| 8 | Men Young (M16-), Women Young (W16-), Other Course 8 |
| 9 | Men Young Junior (M12 -), Women Young Junior (W12-). Other course 9 |
| 10 | Newcomer |
The Optimal distances will be provided nearer the date of the event once provisional courses are planned.
Entries now open. Why not enter our Esher Commons National Event at the end of October, at the same time?