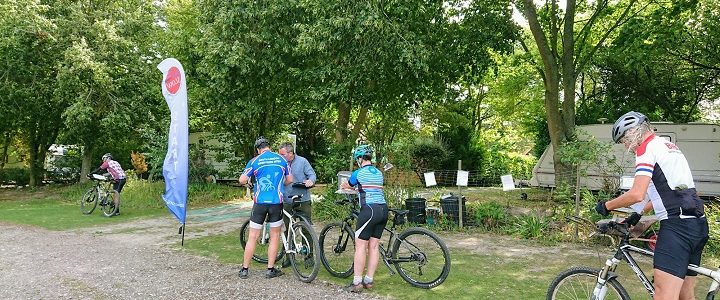 BMBO National Champs Weekend 2023
SLOW are hosting the next BMBO National Champs weekend on 8-9th July 2023. Part of the 2023 SLOW MBO series. The event centre is booked and the dates are now confirmed. The venue is Holmbury St Mary Village Hall.
The area is very popular and boasts some of the best mountain biking terrain in the south east. It's quite hilly and there's an extensive network of trails which can make navigation challenging in places. Sometimes prominent tracks can lead you astray when you are trying to follow the bridleways.
If you want an extended trip there's a wealth of fantastic riding in the area. Pre-riding an area is not within the spirit of an event but we won't be using the local open access trails so if you've not ridden here before look out for local singletrack such as Barry Knows Best, Telegraph Road, Yoghurt Pots and Summer Lightning. The Hurtwood area around the event base is open access for individual mountain bike riding but this does not apply to events so we will be sticking to the extensive bridleway network. Peaslake Village shop and Leith Hill Tower are classic refreshment stops. Other great areas to ride include commons around Tilford and Hindhead or the South Downs.
Day 1 Saturday 8th July: event link
Day 2 Sunday 9th July: event link
Location
Holmbury St Mary
Address
Holmbury St Mary Village Hall, Felday Glade, Holmbury St Mary, Dorking, RH5 6PG
Latitude/longitude
51.1859, -0.417
OS grid reference
TQ107441
Maps
Google Maps, OpenStreetMap