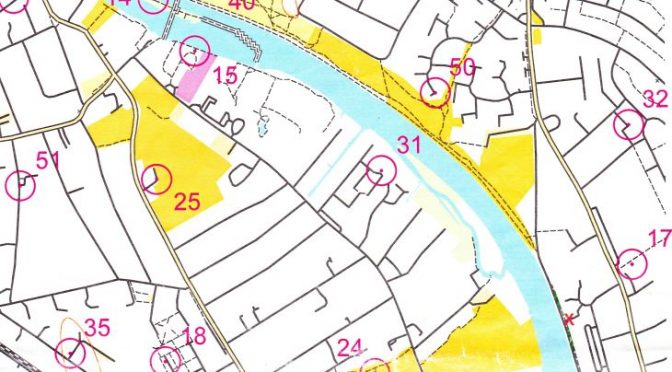 Richmond Street-O DECEMBER CHALLENGE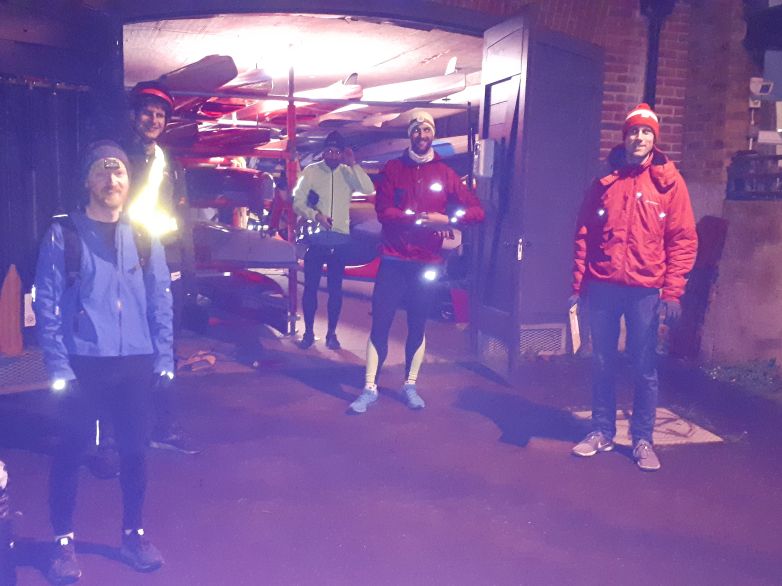 **UPDATE 9/12: RACE MAP AND CODE CAN NOW BE DOWNLOADED. TAKE PART ANY TIME UNTIL THE END OF DECEMBER TO COUNT FOR THE SERIES**
Our December Street Orienteering challenge takes place in beautiful Richmond. 17 intrepid runners took part on the first night of Tuesday 8th December and secured themselves a 20-point bonus for doing so! Some of them are shown above with organiser Tom Sharpe on the right.
However, you can now do the race at a time of your choice, until Thursday 31st of December. The start and finish is just up from the the Richmond Canoe Club on the riverside, about a 15 minute walk from Richmond station.
Location
Richmond
Address
Richmond Canoe Club, Landsdowne Boathouse, 81-83 Petersham Rd, Richmond TW10 6UT
Latitude/longitude
51.454, -0.303
OS grid reference
TQ180741
Maps
Google Maps, OpenStreetMap
Here's how it works:
1. If you haven't already, please install MapRunF on your phone and download the race from UK > South London > StreetO > Richmond Dec20. If you'd like to run with a Garmin watch instead of your phone, follow these instructions as well.
2. Next, download and print the race map from here (you will need this to navigate.) Both of these you can do at home! You can also print out the clue sheet, but this is for information only as your progress will be recorded by the App.
3. Once you're at the start, press 'Go To Start' and enter code 6103.
4. Once the App starts the time, find controls in whichever order you like (there should be a beep each time), collecting 10 points for each control starting with a 1, 20 points for each one starting with a 2 and so on.
5. Make sure you're back within the hour to avoid a 30-point penalty per minute late. Done!
Please note, there are no facilities available at the canoe club (such as bag storage or toilets) so please come prepared.
All competitors take part at their own risk, and because of our insurance any under-16s must be accompanied by a parent or guardian. You can do the course at any time but please be careful of other traffic, particularly in the dark.
If you have any questions, just ask me on