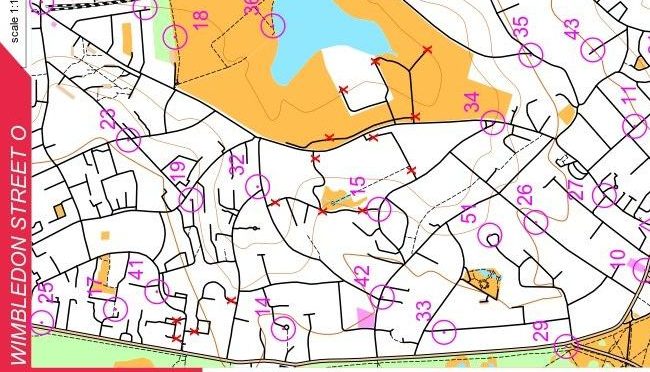 September Street-O live on Maprun
Welcome one and all to the 2020-21 Street Orienteering Series, offering a 60-minute 'score' race around a different area of London once a month.
Given the current situation, we have decided to hold the first (September) race as a Virtual Event – meaning you can do it anytime between now and the end of September, when we'll generate the final results. As before we'll be using the MapRun app to help with this.
The start and finish for the race is outside The Somers Town Coffee House, which is a few minutes' walk from Euston, Kings Cross and St Pancras stations. The race takes you around some really fun parts of London including the new Kings Cross development, Camden, Regent's Park and Bloomsbury.
Location
Kings Cross
Address
The Somers Town Coffee House, 60 Chalton Street, London NW1 1HS
Latitude/longitude
51.5299, -0.1301
OS grid reference
TQ298828
Maps
Google Maps, OpenStreetMap
As this is a virtual event, entry is free! Here's how it works:
1. Download and print this map to use for navigation.
2. If you haven't already, install MapRunF on your phone and find the event under UK > South London > StreetO > KingsCross. If you have a Garmin watch, you don't need to take your phone on the run if you install MapRunG.
3. When ready, press 'Go To Start' and the App will automatically detect when you're at the start and start your time. Get as many points as you can within 60 minutes and return to base, where the App will automatically Finish and upload your score. Done!
A few other important points: 1. The area has a number of busy roads, not least the Euston Road cutting E-W near the bottom of the map. Please cross all roads carefully! 2. There is no official facility to drop your kit during your run (including at the pub, which won't know about the orienteering). Please come dressed ready to go, or you can find bag storage companies nearby online. 3. We recommend you run during daylight hours for better visibility and to ensure Regent's Park is open. 4. Unlike some of our other virtual events, you do not need a PIN code
Scoring: As usual, points will be awarded according to the first number of each control (so controls 10, 11 etc. are worth 10 points; 20, 21 etc. are worth 20 points and so on.) There is a stiff 30 point per minute penalty for lateness so it pays to be back on time! There are no 'clues' to write down, you only need to be in the right place for the App to register the control. However, we have put together this answer sheet, which you can carry along to double-check you're in the right place, if you like.
GPS accuracy: We have tested all the controls for GPS-worthiness and implemented a generous 25-metre 'tolerance', so they should register fine (although you may have to wait a few seconds for your GPS track to catch up.) If, despite being in the right place, a control refuses to register, please get in touch afterwards and I'll see what I can do:

Like all our Street-Os, this a public race – all are welcome, although all competitors take part at their own risk, and any under-16s must be accompanied by a parent or guardian.
If you have any questions, do ask them on our Facebook event page or email me on

With many thanks to course setters Tessa Bertran & Todd Fallesen and MapRun guru Peter Foulkes.
Matthias Mahr, Street-O coordinator