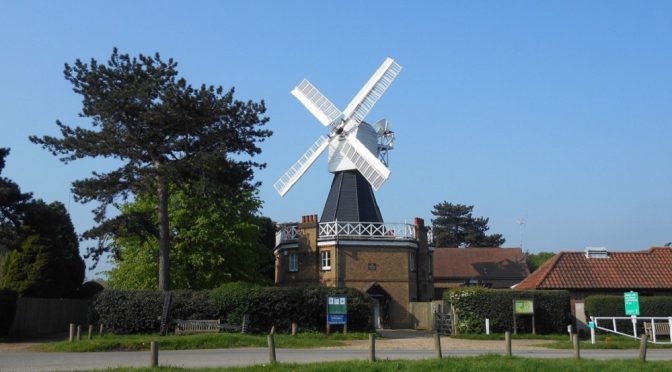 Wimbledon Common Score orienteering Challenge
What Is It? Our dedicated November orienteering activity is now live, and this time we have something different for you: The Wimbledon Common Score-O Challenge!
This works in exactly the same way as our monthly Street Orienteering race – you have one hour to find as many controls as possible – except that it's on the lovely forest/park area of Wimbledon Common.
When Can I Do It? The activity is open from now until the end of November, when final results will be collated. It is not an organised activity so you can do it whenever you like. As an extra incentive, results will count towards the Street-O series table.
Who Can Do It? This activity is free and open to anyone, although all competitors take part at their own risk. Please note that you should follow the latest government guidelines at all times, which include this paragraph relating to permitted travel: to spend time or exercise outdoors – this should be done locally wherever possible, but you can travel to do so if necessary (for example, to access an open space)
Where Is It? The activity starts and finishes in the car park of the Wimbledon Common Windmill, which is easily accessed from many parts of South London
Location
Wimbledon Common
Address
Wimbledon Windmill Car Park, Windmill Road, London SW19 5NQ
Latitude/longitude
51.438, -0.2316
OS grid reference
TQ230724
Maps
Google Maps, OpenStreetMap
How Does It Work?
1. Download and print this map to use for navigation.
2. If you haven't already, install MapRunF on your phone and find the event under UK > South London > StreetO > Wimbledon Common. If you have a Garmin watch, you don't need to take your phone on the run if you install MapRunG.
3. When ready, press 'Go To Start' and the App will automatically detect when you're at the start and start your time. Each time you reach a control, the App will 'beep' and/or buzz to indicate successful passage. Get as many points as you can within 60 minutes and return to base, where the App will automatically Finish and upload your score. Done!
Scoring: As usual, points will be awarded according to the first digit of each control number (so controls 10, 11 etc. are worth 10 points; 20, 21 etc. are worth 20 points and so on.) There is a stiff 30 point per minute penalty for lateness so it pays to be back on time!
GPS accuracy: We have tested all the controls for GPS-worthiness (although you may have to wait a few seconds for your GPS track to catch up.) If, despite being in the right place, a control refuses to register, please get in touch afterwards and I'll see what I can do.
Questions? If you have any questions, do ask them on our Facebook event page or email me.
With many thanks to course setter Don McKerrow and MapRun guru Peter Foulkes.
Matthias Mahr, Street-O coordinator