SLOW British Night Champions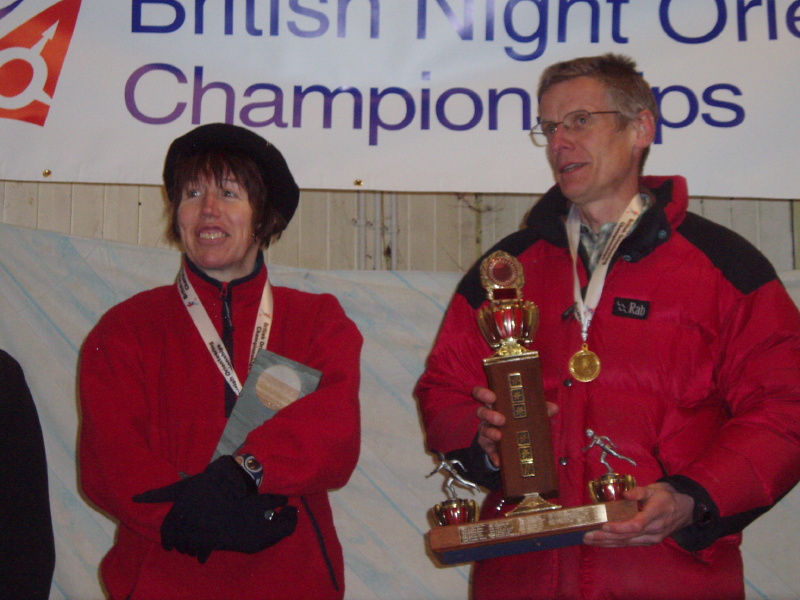 Paul Couldridge (M35) and Diane Leakey (W50) were triumphant in the British Night Championships on Saturday 24 January at Mytchett, one of the most challenging areas in the country for night orienteering.
Anne Straube took the Bronze medal in Women's Open and there were top ten finishes for Craig Purchase (M21S – 3rd), Matthias Mahr (Men's Open – 6th), Ed Catmur (Men's Open – 8th), Mark Vyvyan-Robinson (M35 – 7th), Charles Bromley-Gardner (M45 – 6th), Andy Robinson (M55 – 5th), Alan Leakey (M55 – 8th), Jim Mallinson (M60 – 5th), Ruth King (W21S – 1st) and Christine Robinson (W50 – 5th).
Full results can be found on the Southern Navigators website.