GLOSS Results – Gunnersbury Park
The sun was out* for SLOW's Gunnersbury Park edition of the GLOSS series.
There were over 70 finishers across our three courses, with over a third of GLOSS entrants completing the optional extension and plenty making the (sensible) decision to tap out at the first finish. We tried to give you a tour of all the best parts of Gunnersbury park, including ruined arches and shady forest. Competitors were suitably puzzled by the ornamental gardens ("does a hedge have an edge?!) and route choices around the patches of tree cover. A particular well done to all our first time orienteers – including the enthusiastic entrants on the yellow course making sure to get maximum beeps at all the controls!
It was our first time planning an event – huge thanks to Steve for making sure the course got together in time, and Gordon and everyone else from SLOW for coming along on the day to make sure the event ran smoothly.
Eleanor, Ryan & Lizzie. 
*In a different way to the summer of 1976
Results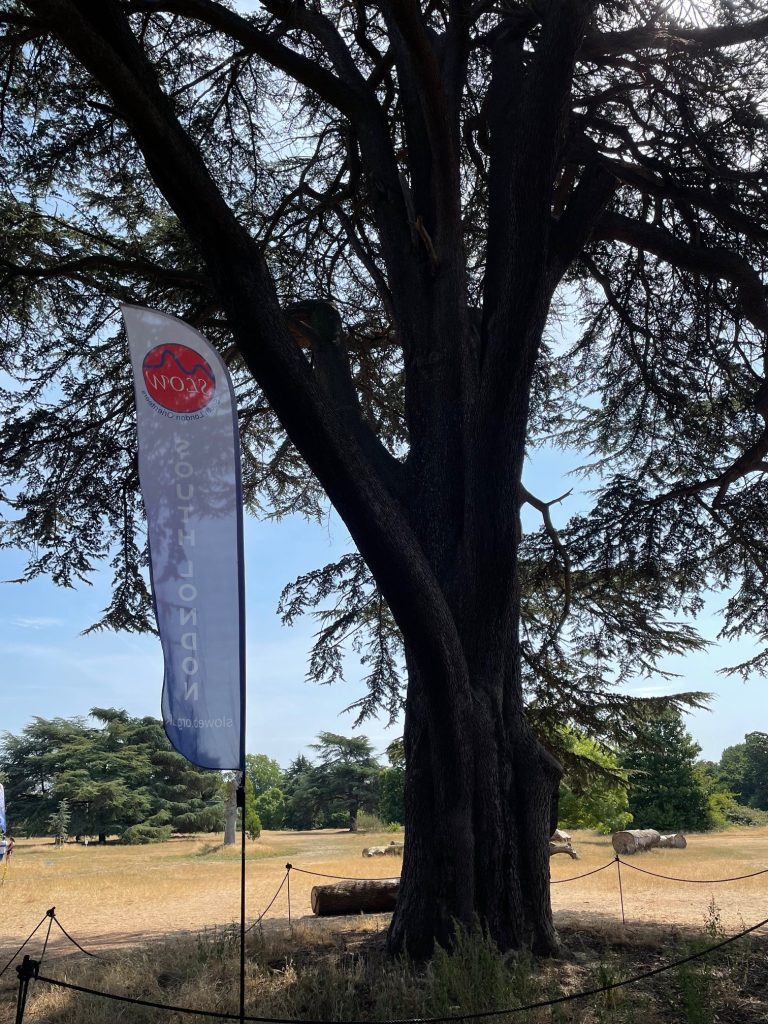 Results – pdf
Results – WinSplits
Routegadget – draw your route!