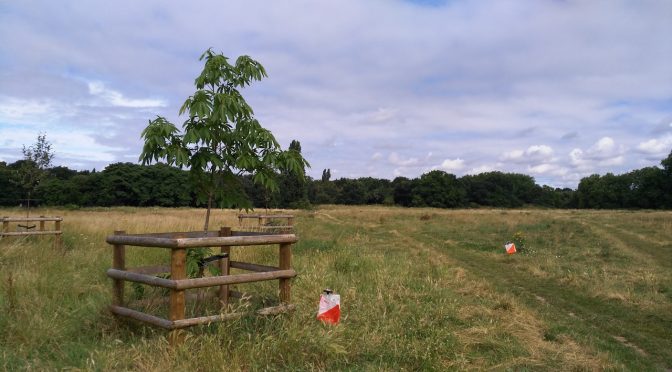 Results from the 2016 GLOSS Race #4: Barnes Common
These are the results from the fourth race in the 2016 GLOSS series, held on Barnes Common on a hot but windy Sunday morning in July.
Matt Schepisi led the race up to control #5, but was passed by Michael Crone who carried on through to the end to win by 2:30. Dorte Torpe Hansen was the first lady home, almost a minute clear of Claire Heliot in second. The results below include a combined result over the shorter GLOSS course from those who ran both the full course and extension. Series results will be available soon.
Many thanks to The Spencer pub on Barnes Common for hosting us, and to all those that took advantage of their hospitality. It helps us continue to use these pubs as bases for our races.