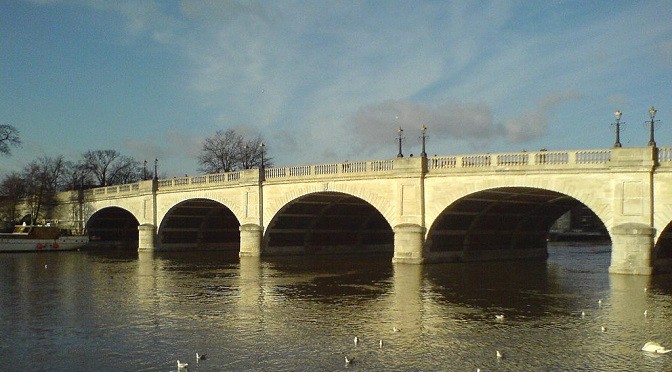 Results from the Kingston Urban Race 2016
Results for the first Kingston Urban Race are available below.
The earlier issues with the main links are resolved – please refresh if they don't load first time. Splitsbrowser and Winsplits don't appear able to handle the timed-out section and so we have suppressed the links to those for now.
More photos from the day's racing are available here, courtesy of Mark Howell, Southern Navigators.
Organiser's comments
On behalf of SLOW I would like to thank orienteers who came from far and wide to run at race 3 of the South England Orienteering Urban League at Kingston. We were fortunate with the beautiful weather but I, the mapper Alan Leakey, planner Steve Clelland and controller Andy Robinson were keen to put on an event here since it provided a tricky urban challenge not just for adults but also for juniors given the pedestrianised nature of Kingston town centre.
Credit for this event going ahead has to go first to Ian Appleford and his security team at Kingston University for providing access to an excellent assembly area for us to put our event on. If we hadn't been given permission to use the campus there would not have been a suitable venue. Thanks also to Kingston First for giving permission.
I would like to thank Gordon Parker and SportIdentUK for setting up our SLOW system to use the new SAIC cards. This event provided an excellent opportunity for orienteers to trial the new system and I appreciate everyone for giving it a go. The feedback I got on the day was mostly positive. Although the smooth running of the event gave the impression that it had all been done before, there was a lot of work behind the scenes between Gordon, Chris Fry (our equipment specialist) and Andy and Steve so thanks to them. Angus Lund and Andrew Turner also helped a great deal with entries and website when I was struggling to get organised a few weeks ago.
Although I've organised many forest events up north, this was the first time I had tried to take on an urban event. Therefore I appreciate the large army of helpers from SLOW, many of whom I allocated a task to and then re-allocated the day before the event without any complaints. And last but not least the competitors, I appreciate everyone for turning out and enjoying themselves. The number of people who came back from their runs with smiles on their faces made all the organisation worthwhile.
We were fortunate, thanks to Mark Howell, publicity officer for Southern Navigators to get photos of competitors on the day. If you wish to use these photos please get in touch with Mark via the Southern Navigators website.
The next SEOUL event will be this weekend at Warmister.
Duncan Grassie
Planner's comments
It was a great relief to see the early starters heading off and the Kingston race finally become a reality, after first discussing it with Andy Robinson in late 2014.
The challenge in planning was to link up the most interesting parts of Alan Leakey's excellent map, while minimising the number of major road crossings. The University campus always seemed like the natural choice for the finish and assembly, but this inevitably required a separate junior finish. After becoming aware of the consequences of SIAC cards coming close to a finish control, the junior finish was switched at a late stage to a location with less chance of contact from outgoing runners. Unfortunately on the day this revised location had to be moved at the last moment, with the help of marshals on the ground hopefully no competitors were adversely affected by the discrepancy with the map location.
The initial plan had been to put the start in Canbury Gardens in the far NW corner of the map, but the logistics of getting people there from assembly led to a switch to the southern end of the riverside. Overall I think most courses were improved as a result, although it did force courses 1 and 6 to use the underpass going out and back to access this portion of the map. In hindsight, looping course 1 through the town centre before heading to the far north would have provided some more challenging legs.
The surprisingly fast times did lead to an investigation of the course distances. It turned out that the map is in fact 1:4000 rather than the stated 1:5000, so the courses were 20% shorter than advertised. I'm not sure we could have squeezed much more distance out of the courses, but apologies to anyone who feels short changed.
Many thanks to Duncan, Andy and all those who helped both on the day and beforehand.
Steve Clelland
Controller's comments
Well I'm just relieved that everything went so well – although I should say nearly everything as there are 3 areas which didn't go so well and I'll comment on those later.
The most important thing is to congratulate and thank those who put the time and effort into making this event happen. Duncan and Steve put themselves forward to be planner and organiser respectively some 18 months ago and then 9 months ago they swapped over! Anyway between them they sorted out permissions and came up with some really good courses. At first I hadn't seen any way we could do a junior course in Kingston; so I'm really pleased that not just one but two could happen. Steve was also very thoughtful in his control positioning – obscure enough to fool quite a few of you with dead ends but not that obscure as to cause a possible permission problem.
Then there was Alan Leakey who produced the original map about 4 years ago and has done much updating since. Also Gordon Parker who arranged and ran the SI Air that you all used – not a complication I wanted to get too involved in! Will it take off? I'm not so sure. And finally all the other club members who helped in the day covering jobs from the frenetic (start, registration) to the quiet (junior finish, kit minding).
What didn't go so well.
Map scale. So it was 1:4000 after all!! Something we realised when we saw how fast the running times were. Nobody seemed to mind – perhaps you were all happy congratulating yourselves on running brilliant minutes per km.
The gate east of control 206. Steve and I hadn't noticed that this wasn't a locked gate but just secured by a bolt. Someone (presumably an orienteer) unbolted it and left it wide open and so many seeing it open just went through it. From what I can make out from the splits the time gain was under a minute and as such I don't think anything should be done about it. The splits indicate that a lot of people must have gone that way but identifying precisely who would be impossible. So thank you to those who self-disqualified but we're not going to do that. I'd only like to DQ the person who unbolted it in the first place! Anyone want to own up?
The timed out crossing. I'd decided not to set a maximum time for this due to the variety of times people could take to go through the two sets of lights. It's obvious from the splits that some people were taking unreasonable advantage of that, and so I think it's good that the splits effectively "name and shame" them. I also note that most of the offenders were SLOW members!
Finally thank you all for coming. We must do this again some time.
Andy Robinson