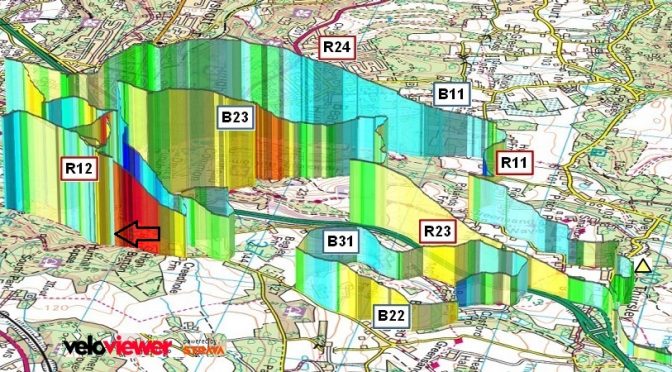 MBO SCORE 2020 RESULTS
2020 Series & Event Results
Holmbury St Mary
Series
Here are the SERIES RESULTS for the 2020 Series. The sheet shows scores normalised out of 500 for each event.
Congratulations to the series winners in each class:
Men's Vets (50+) – Ifor Powell
Women's Vets (50+) – Louise Oliver
Men's Seniors (18-49) – Stephen Dadswell
Women's Seniors (18-49) – Rachel Drew
Juniors (Under 18) – James Yule
Individual event results – Thursley, Effingham, Radnage, Holmbury St. Mary.
Results, Splits and Race Reports can also be found on the BMBO website.
Holmbury St Mary
We returned to The Royal Oak for the third time in four years but with a different map area and a 3 hour SAF course. It made good use the dense network of trails around Pitch Hill, Holmbury Hill and Leith Hill. There was heavy rain the night before the event which made the course very muddy. The rain continued for most riders but the later starters saw sun and bright autumnal skies.
Radnage
This was a new area for SLOW and surprisingly hilly with loads of great riding. Congratulations to Ifor Powell for winning the overall event. Radnage Village Hall provided an ideal event base. Despite having cancelled a couple of events this year, there is still hot competition for 2020 Series places as we head for the final event of the season.
Effingham
August saw the return of our events with Jane's course around the North Downs near Effingham. We able to take in many of the fantastic views all around using the standard format course on an A3 1:25,000 map. We had a record turnout and it is great to see everyone back at events. There was plenty of room on the playing fields to spread out.
Thursley
Our first event was based at The Three Horseshoes pub in Thursley and covered the fantastic area around Thursley Common, Hankley Common and the Devil's Punch Bowl. Navigation proved tricky as there were trails all over the place. The forecast rain went elsewhere and although there were some muddy sections most of the trails had a good surface well suited to all year riding .
Series Prizes
Series prizes are presented to the top 3 finishers in the each following category: Men's Vets (50+), Women's Vets (50+) , Men's Seniors (18-49) , Women's Seniors (18-49), Juniors (Under 18).
To be eligible for prizes, participants must have attended at least 2 events. Course planners are credited for the events they plan with the average of their best 2 event results.
Previous Series Results
Overall series results : 2020, 2019, 2019 by class, 2018, 2017, 2016, 2015
Individual events for all years: Results