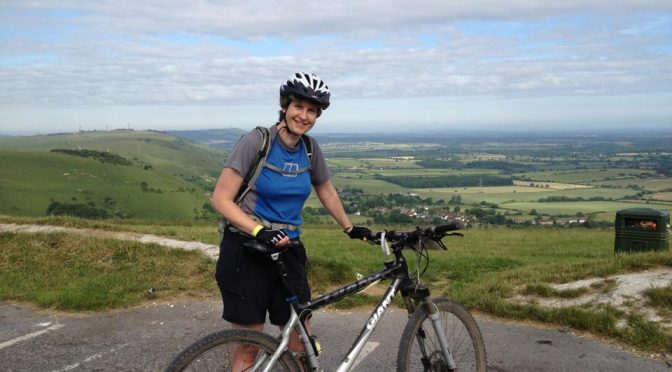 Results from MTB-O Mogador, September 2018
Here are the results from the second event of 2018's MTB-O series, held on Sunday 9 September around Mogador in Surrey.
James Leach won the event, in a very close race with Ian Cartwright. Despite both scoring 415 points after time penalties, James's time was quicker which edged Ian into second place.
Rachael Drew was the first-placed woman with 315 points.
Thanks to the organiser Jane Robinson.
The final event in the 2018 series is scheduled for Sunday 18 November.