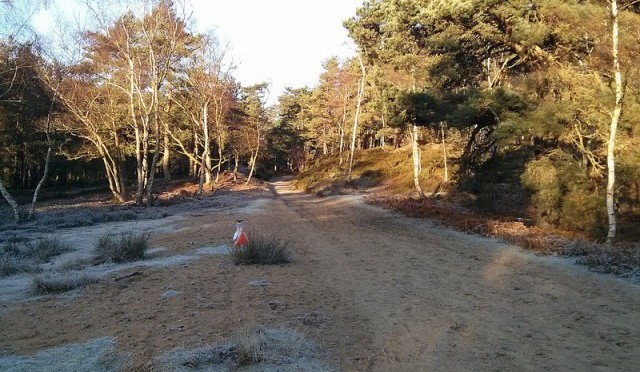 OK Nuts 2013 Results
These are the preliminary results from the 2013 OK Nuts, held on Hankley Common on 29 December 2013. Full results should be available by the end of 30 December.
Photo courtesy of Dmitry Adamsky
Videos from each of the mass start races
Organiser's comments
Thank you all for coming!
I hope you enjoyed brilliant frosty Hankley views (and those on longer courses boggy Elstead as well) and the gorgeous weather.
Overall it seems that the everything went well and I would like to thank Andy Jones for great courses, Brian Pilling for controlling, Andy Robinson for guiding me in my debut as an organiser and all the SLOW helpers: the event ran smoothly thanks to the overwhelming support from all of you!
We have some maps from Hankley (part 1) and Elstead that were not reclaimed. In case you want them, email us.
Happy New Year!
Митя Адамский / Dmitry Adamsky