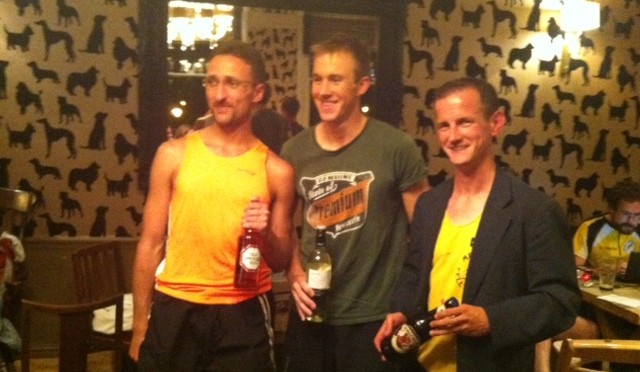 Battersea Park Race and 2013 Park Race series results
The final race of the London orienteering clubs' 2013 Park Race series was held in Battersea Park, London on Tuesday 6 August. This was a first for two reasons: it was the first national ranking event in the mid-week summer series and it attracted a record breaking 156 runners. It was a fantastic sight to see so many enjoying orienteering mid-week in London.
These are the results from the final race:
Thank you to those who surrendered their map to deal with the huge number of runners on the evening. The courses are available on Routegadget above and you can print the long course here.
The final series rankings are on the Park Race website. The men's competition was very close this year with only 7 points splitting the top 5! Helen Gardner won the women's competition with a flush of six wins.
Men's Competition
1st – Ed Catmur (597 points)
2nd – Jonathon Albon (596)
3rd – Harold Wyber (594)
Women's Competition
1st – Helen Gardner (600)
2nd= – Jayne Sales (586)
2nd= – Henriette Klovstad (586)
Veteran Men's winner – Don McKerrow
Veteran Women's winner – Judith Armitt
Jon Moore and Kelly Thomson score 100% for effort, attending every race in the series.
Well done to this year's champions. Those who weren't there to claim their prizes, please contact Dan Findlay-Robinson.
This was a massive series, with around 400 competitors over the last few weeks and a great atmosphere at the races. Huge thanks are due to all the organisers and volunteers who made the series such a success – you know who you are.
Orienteering continues with our final Trail Challenge next week in Richmond Park, then September sees the start of SLOW's monthly mid-week Street-O series and the massive London City Race for the first time in the Docklands. We hope to see you all there and in the parks again next year, where we will hopefully have some more innovations.
Finally, to help us improve the quality of our events, please take the time to fill in this quick survey of the series.