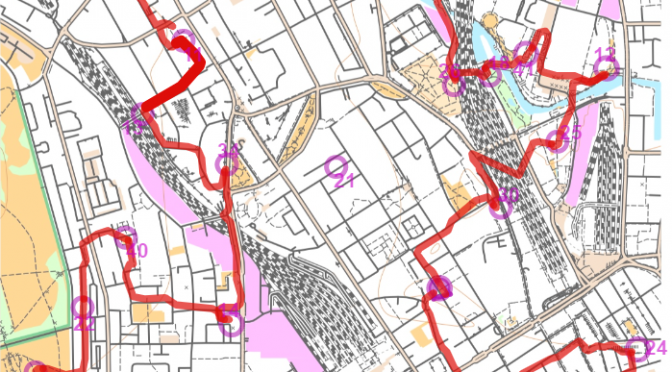 September Street-O Results
Congratulations to Ed Catmur for winning our first Street-O race of the season, based around the mix of old and new that is King's Cross. Ed showed once again why he is the undisputed King of Street-O by being over 200 points ahead of his nearest rival, and covering over 14km to find all but two controls. You can see the full results here.
This, our first Virtual Street-O attracted just over 20 runners, a far cry from the 60-100 usual attendees crowded in a bustling pub. I'm guessing the low numbers were due to a combination of the location (a long way for many of you with no reason to be in Central London) and the absence of post race socialising – but please do let me know any feedback or ideas (whether you took part or not) on

On the plus side, the MapRun app worked very well and stores a GPS track and 'controls visited' list of all runners, which are well worth having a look – you can either access them via 'Show Results' in the App if you took part, or search for "Kings Cross" on the MapRun Console. Here is Ed's route: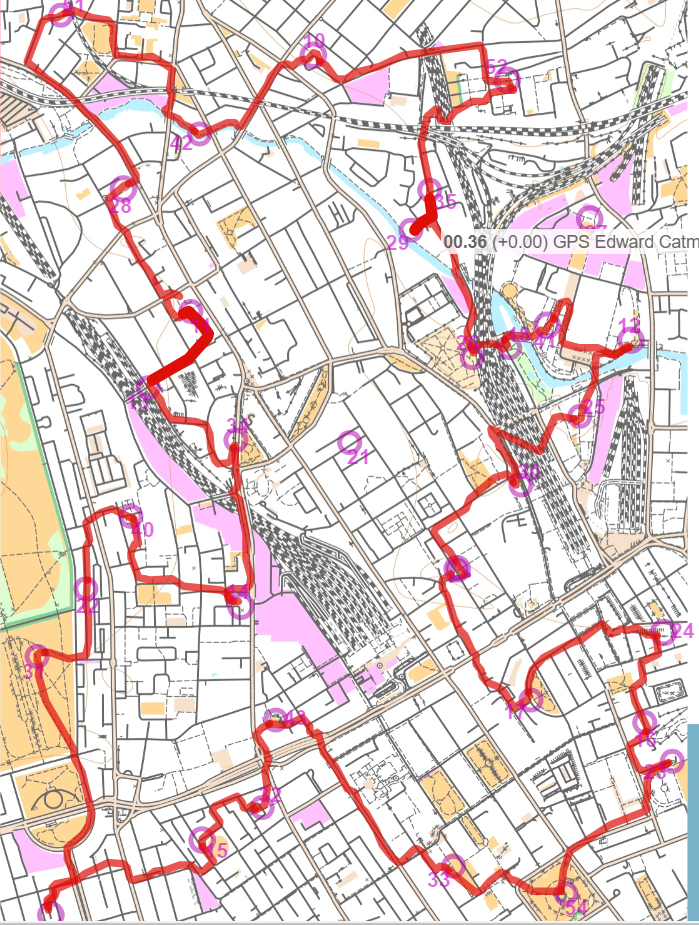 The next Street-O race is being planned by LOK around Fitzrovia and details will be published on their site shortly.
Matthias Mahr, Street-O coordinator,