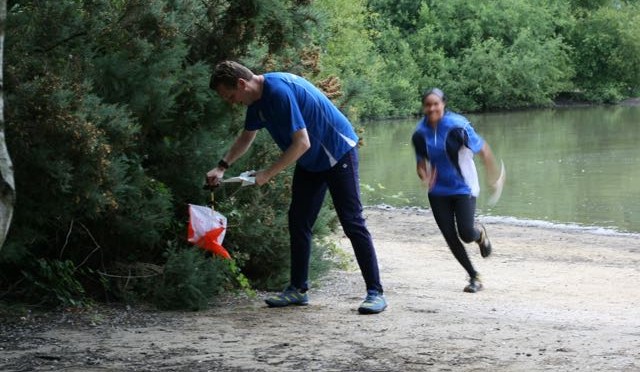 Southeast Middle Distance 2017 Results
The 2017 Southeast Middle Distance championships were run on Wimbledon Common with a brand new map and on a lovely day for orienteering. Results are below.
Planner's Comments
Many thanks for coming to one of the more challenging areas in London!
I was very happy to be able to plan the very first event on the new map by Tom Edelsten, the map which has way more white bits now due to the recent clearing work on the common. Hope that you appreciated the improved runnability of Wimbledon! Having said that, there were also enough areas with Wimbledon trademark brambles and nettles. So the plan was to keep the more grotty parts in the middle of the courses to offer change of speed and conditions and hope that people forget about the brambly bit by the time they finish. Judging by the post-race comments that seemed to work reasonably well.
Special thanks to David Dawson (controller) and Andy Robinson (organiser), who made some crucial suggestions in the planning process (like scrapping the rough SW corner where some courses might have wondered otherwise) and all the of SLOW volunteers for running the event so smoothly!
Dmitry Adamskiy
Organiser's Comments
A big thank you to all you competitors is top of my agenda. Not just for supporting the event, but especially for thinking about how you would get there. In the end we didn't turn any cars away and had perhaps as many as two places to spare!
Thank you also for your understanding of the SIAC operation. Only one runner complained about having to "dib" his SIAC when he wanted to "waft", and he realised the error of his ways at the end. I think we are all working our way up the learning curve with this one.
Thank you also to the 31 volunteers who made it all happen. The main ones there were Dmitry as planner, trying to give you a decent balance of the nice forest and the rough stuff, David Dawson as controller, and Gordon being in charge of all things technical. I think he's working his way up the learning curve better than most of us who are just following. And don't forget Tom Edelsten as mapper for his work over the winter – I believe you all appreciated his efforts.
Property left behind was a door key (!!) with an elephant on the key ring, and a very new looking control description holder.
Unclaimed medals will be at the Long Distance Championships on 14th May, and if not claimed then will be returned to South-East stocks. Those who hadn't claimed one or didn't have a clubmate who took it your behalf were
Silver: Izumi Magee
Bronze: William Chandler, Heather Findlay, Dorte Torpe Hansen, Anne Power, Colin Dutkiewicz
Well done to all those who won a medal.
Andy Robinson