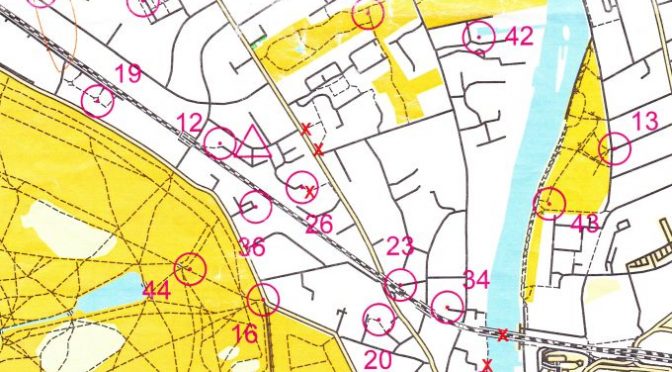 Battersea Street-O Results
Thank you all for coming to last night's street-o in Battersea and to Ed for organising! Here are the race results and Series Results have now also been added.
Ed says: "First, a big thank you to everyone who stepped up to help out on the night – setting up, marking answer sheets but most of all helping run the start and finish – it couldn't have happened without you! Apologies to everyone who was confused by the missing elliptical running machines at control 29 on Clapham Common – they were there when I set the course! The correct answer is of course "zero" but everyone who put some answer down has been credited. No apologies to those who were tricked into trying to run across Battersea Railway Bridge or through the Morgan's Walk estate by Battersea Bridge – the map is fairly clear. Hope everyone had as much fun running as I did setting the course. "
Ed's also got some lost property including a headtorch, a hand torch and phone! Please get in touch on

to claim.
The next race is in Ealing / Brentford on Tuesday 10 December with details to follow shortly. Hope many of you can join us then!