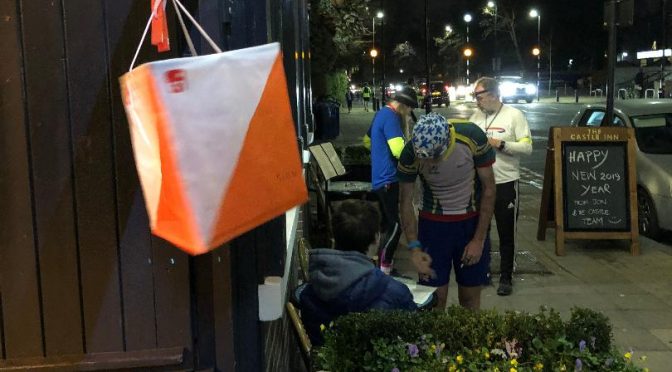 Northfields Street-O Results
Well done to the 60 hardy souls who braved last night's wet and windy weather to chase points around Northfields and Ealing. First time organiser Ralph Dadswell did a sterling job assisted by Duncan Grassie, so thank you very much to them!
We have now published the Race Results as well as the updated Series Results after Race 4. Well done to Matt Vokes and Lizzie Broughton for convincing victories.
For our next Street Orienteering Race we return to our heartland of Wimbledon, with details available soon. Please note this race will be on Wednesday 15th of January, rather than the usual Tuesday. We hope to see many of you there and in the meantime have a great Christmas.
Matthias, street-o coordinator