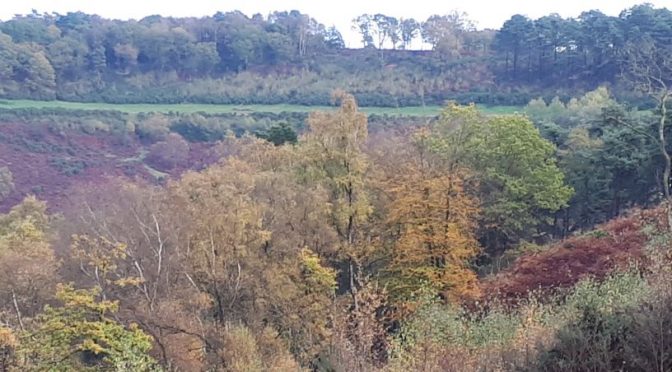 2021 Junior Home Internationals
South London Orienteers will put on the 2021 Junior Home International on the weekend of 9th and 10th October. The individual race will be on the spectacular and tough terrain of the Devil's Punch Bowl and Hindhead Common, whereas the relay will be on Bramshott Common.
There will not be spectator races on the Individual day, but we hope to put on a colour coded race on Bramshott Common after the JHI relays on Sunday 10th October.
The last JHI competition was hosted in 2019 in Northern Ireland by Lagan Valley Orienteers – Ward JHI Orienteering Results and Report
Overview of Home Internationals
The perhaps self-contradictory term "Home International" is used in the British Isles to describe sports competitions amongst national teams Wales, Ireland, Scotland and England.
In orienteering there are three "home internationals": junior (M/W18-), senior (M/W 20/21) and veteran (M/W35+). Each is organised separately, usually in the Autumn. The home nations take it in turn to host.
The junior competition (JHI) is between four teams of 24 junior athletes representing England, Scotland, Wales and Ireland. Teams include four athletes in each of M/W18, M/W16 and M/W14. Overall results are calculated using a points scheme. There's also a social element with a meal on the Saturday night and normally teams staying in the same place – this year it is adjacent to the competition terrain, at the PGL Marchants Hill Adventure Centre.

---