British Championships Weekend
On Saturday 25th it was the British Individual (Long Distance) Champs, on Sunday 26th the British Relays. Competition was in the usual age bands for men and women, with 28 courses on Saturday, and 18 classes on Sunday. Thanks to the South-Central Orienteering Association for the weekend, with Berkshire Orienteers and Thames Valley OC leading a day each.

Sunday particularly was a lovely day out because of the strong teams atmosphere, just a day trip from London at Hambleden near Henley-on-Thames. We had teams running in most of the relays, and the photo above was taken as we were packing up after a great day's socialising and running in the lovely, hilly countryside.
Report on BBC TV
Our distinctive club tops and the voice of one of our members featured in a short BBC news item about the weekend. https://www.bbc.co.uk/iplayer/episode/m001kkrj/south-today-evening-news-26032023 from 2:08.
The two days are at the top of the events pyramid. Many runners had travelled much further than us and podium places were taken by individuals and teams from all over the UK. This year there were 1300 runners on the individual day and 800 on the relay day.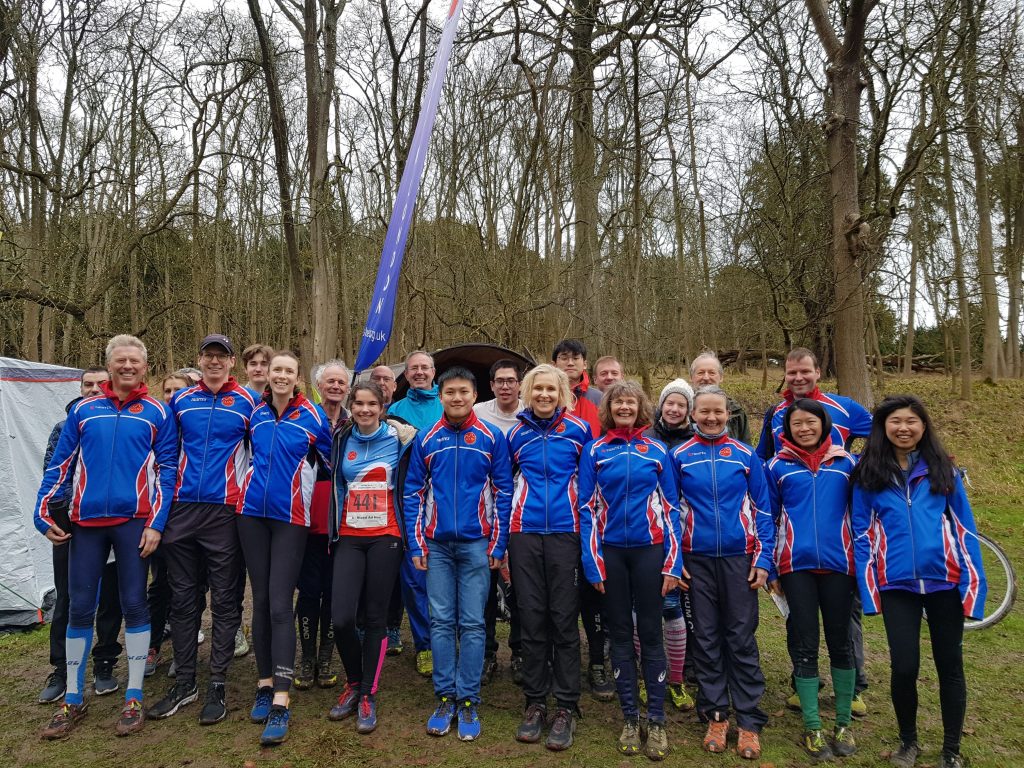 British Long Distance Champs
We had an individual gold medallist with Mike Murray on the top step of the over-75's podium. (He shares the step with Olympian Sheila Carey of the Coventry Club Octavian Droobers.) In the same class David May (not pictured) tied for the bronze. It was a very close race with Mike taking 69 minutes 17 seconds, and the other three medallists within 30 seconds of him.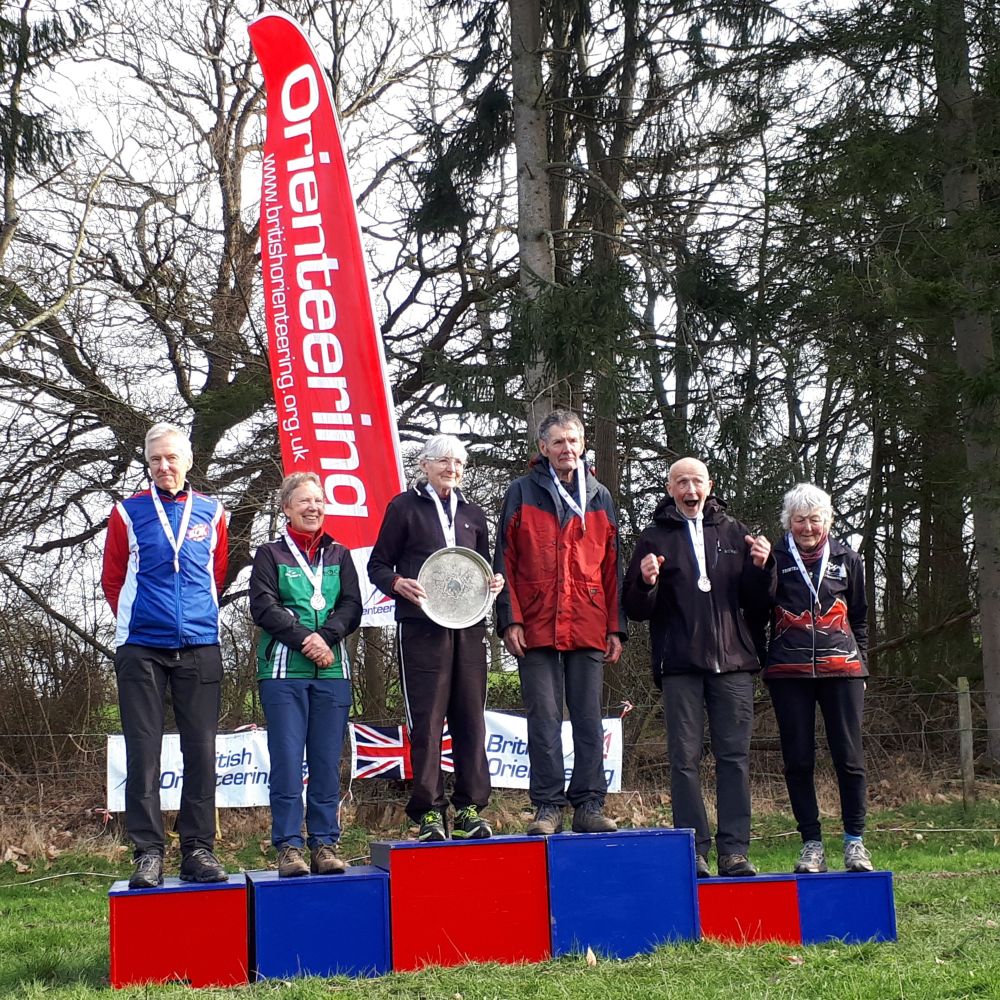 Other individual medallists were Sarah-Jane Barrable (silver), Diane Leakey (bronze) and Sarah Brown (silver)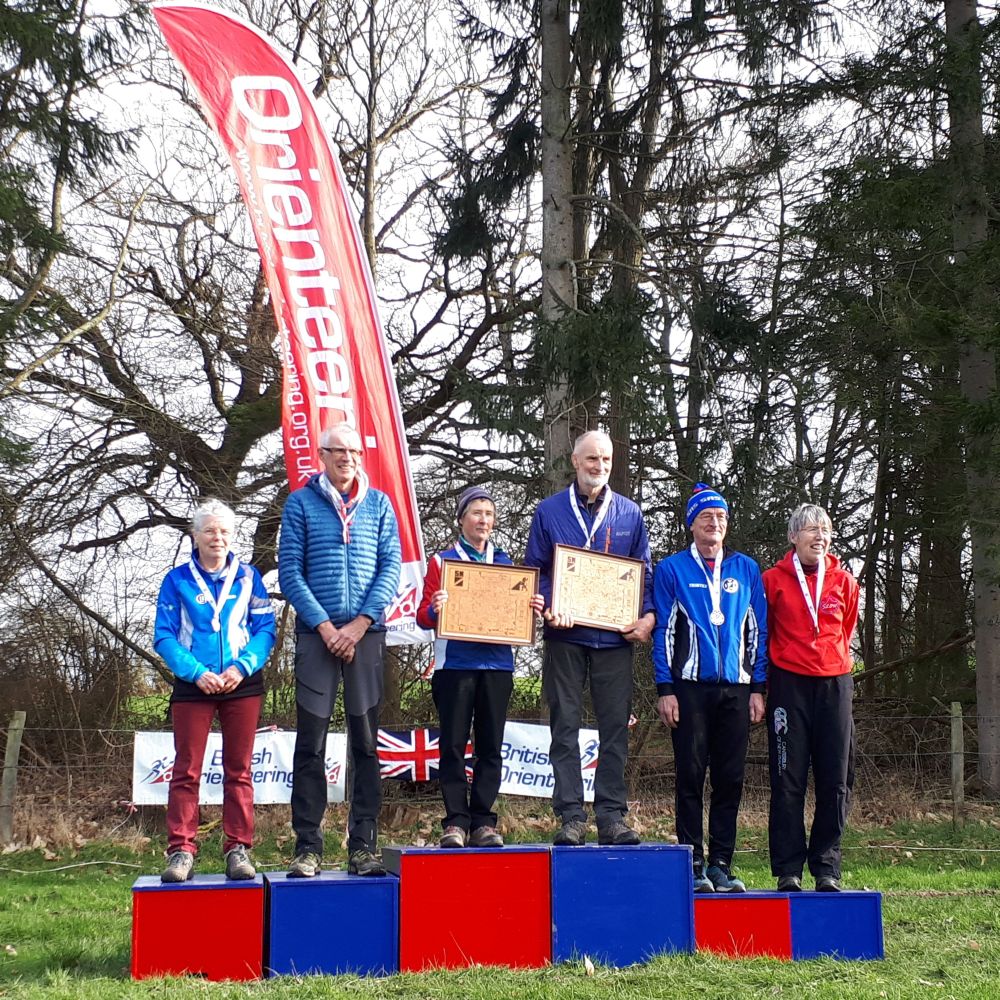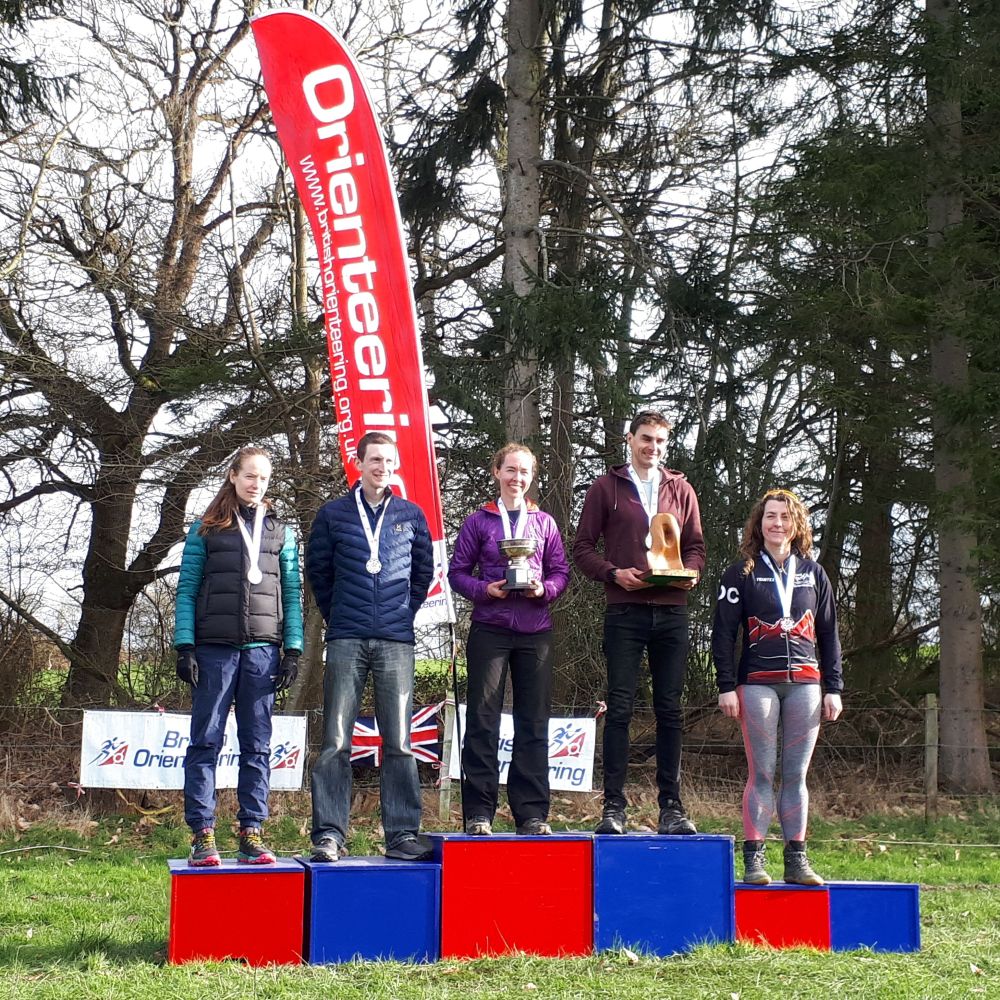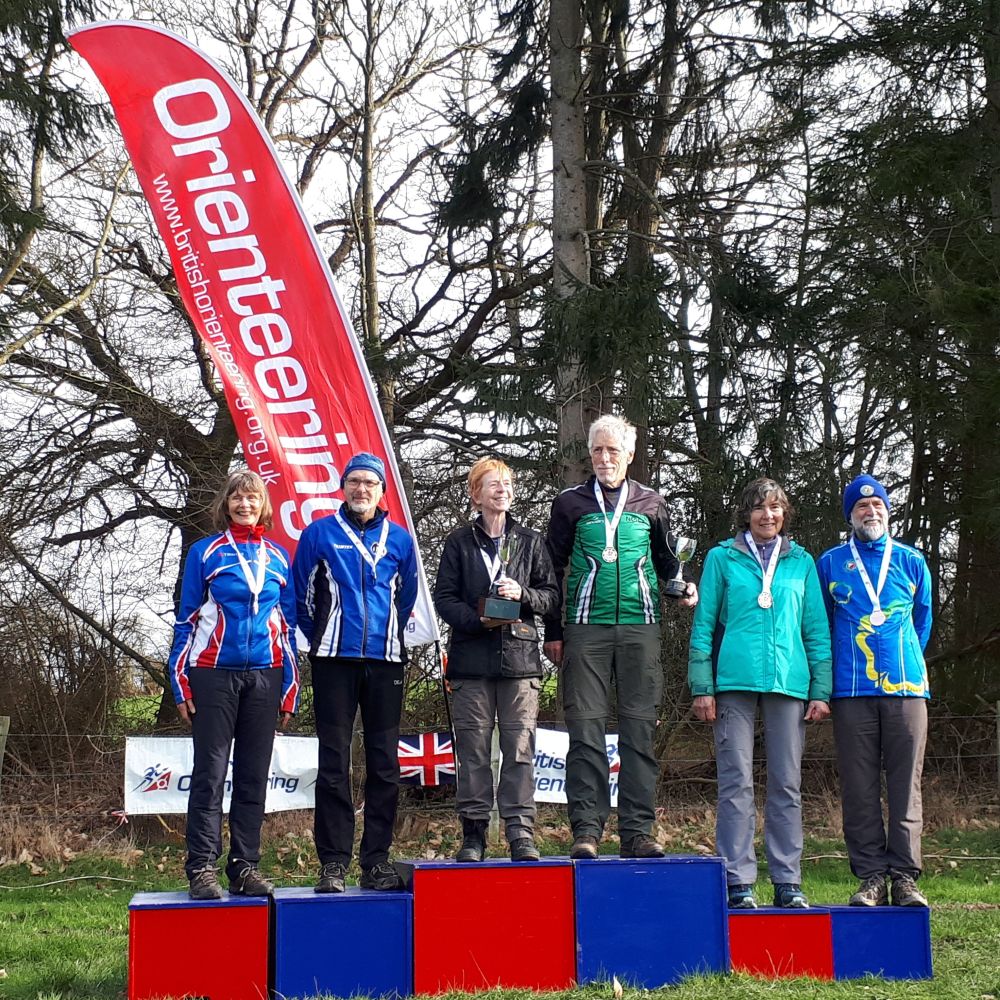 Relay Medallists
Our W40 team, Lulu Williams, Boryana Peeva and Diane Leakey won silver medals.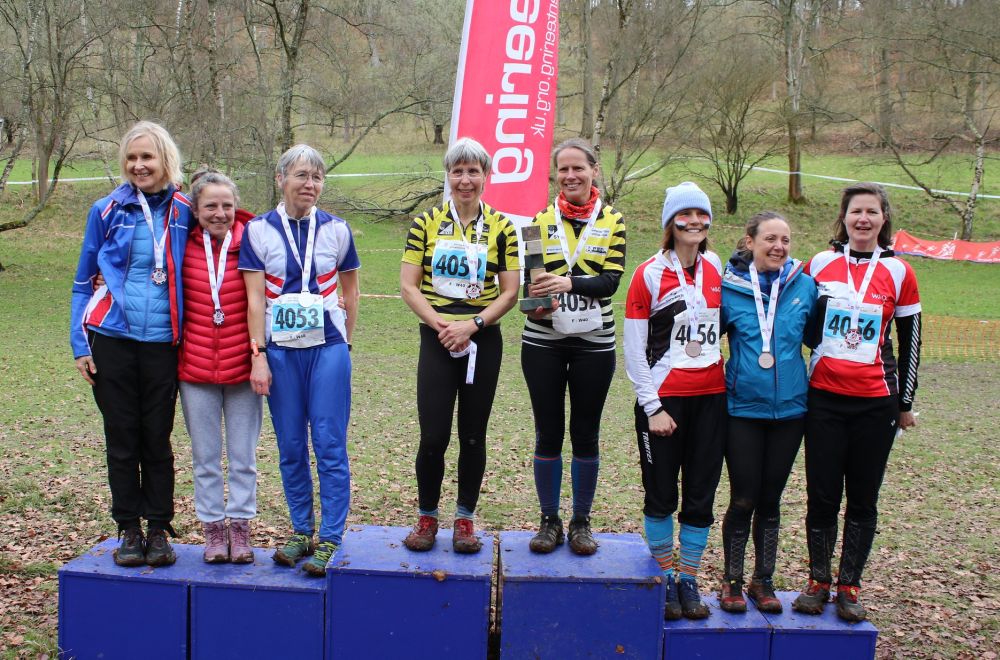 Our club captain comments:
"We had 14 teams. As well as the bronze in W40 (Lulu, Boryana, Diane), our MW70 team (Don, Sarah, Mike M) came 4th, just 1 minute down on silver, and 3 minutes down on gold! Our W50 team (Dorte, Vesela, Lyudmila) also came 4th, 3 minutes down on bronze.
On Men's Premier (Michael C, Himmy, Timofey) we came 18th, with a good run from Michael. Unfortunately our Women's Premier team (SJ, Fiona, Vinh) mispunched. We were one of only 3 clubs with complete teams across the Premier classes!"