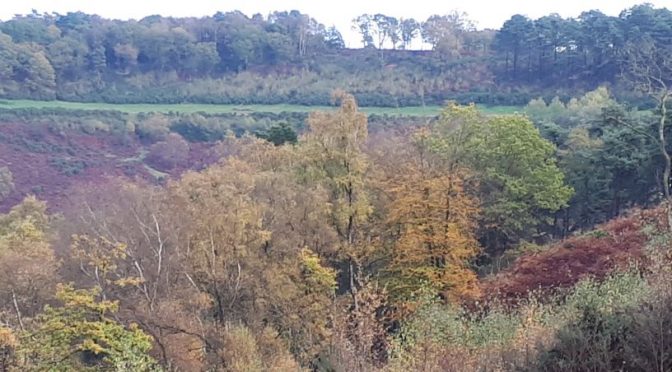 2020 Junior Home International
Update – July 2020
Sadly the JHI will not be happening this year. It joins the other home internationals (senior and veteran) as a casualty of the pandemic.

We are still hoping we can host the Junior Home International this year, but obviously in the current circumstances we cannot confirm it. We have plans for necessary social distancing and hygiene for the racing, but we need lockdown restrictions to lift, our booked accommodation to be up and running, and to reconfirm our permissions. We are also mindful that a main aim of the competition is to promote the teams socialising, so that is fully in our minds too.
Junior Home International
South London Orienteers will put on the 2020 Junior Home International on the weekend of 10th and 11th October. The racing will be on the spectacular and tough terrain of the Devil's Punch Bowl as used for last year's Southern Championships.
The competition is between four teams of 24 junior athletes representing England, Scotland, Wales and Ireland. Teams include four athletes in each of M/W18, M/W16 and M/W14.

The teams will stay together, adjacent to the competition terrain, at the PGL Marchants Hill Adventure Centre.

Teams arrive on the Friday, and have an individual race on the Saturday and relays on the Sunday.

This year the competition was hosted in Northern Ireland by Lagan Valley Orienteers – Ward JHI Orienteering Results and Report.
Summary of Home Internationals
The perhaps self-contradictory term "Home International" is used in the British Isles to describe sports competitions amongst national teams Wales, Ireland, Scotland and England.
In orienteering there are three "home internationals": junior (M/W18-), senior (M/W 20/21) and veteran (M/W35+). Each is organised separately, usually in the Autumn. The home nations take it in turn to host.
All competitions take place over a weekend, with an individual day and a relay day and calculate results by a points scheme. All prefer the individual on the Saturday and relays on the Sunday. There's also a social element – a meal on the Saturday night, and ideally teams stay in the same place.

The competition details are specific to each competition. In general Scotland and England give each other a good match, and, but with lower points totals, so do Wales and Ireland.
---