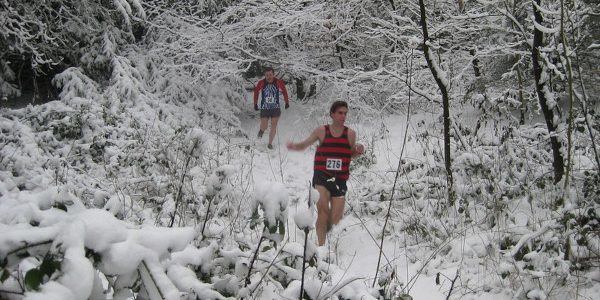 Box Hill Fell Race 2022
Saturday 22nd January 2022 at 11.00am
12 kilometres with 520m of ascent under F.R.A. rules.
Update 19th January – Final Details published
Race Details
The race will be over the same course as 2015-2020, with the start/finish area just across the stepping stones over the River Mole, about a kilometre from the pub.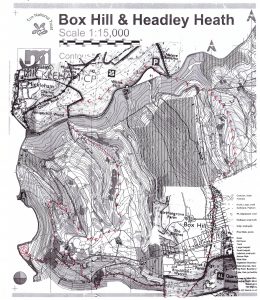 | | |
| --- | --- |
| Registration | Between 0920 and 1045 |
| Start Time | 1100 |
Event Centre
Location
Stepping Stones PH
Address
West Humble RH5 6BS
Latitude/longitude
51.2529, -0.3246
OS grid reference
TQ170517
Maps
Google Maps, OpenStreetMap
The race returns to the Stepping Stones pub in West Humble Street, West Humble RH5 6BS. Grid Reference TQ170517.
RUNNERS ARE NOT ALLOWED TO USE THE PUB CAR PARK AS IT IS VERY SMALL. Dedicated parking will be provided.
Boxhill & Westhumble station is only 300 metres away and the 465 bus (from Kingston to Dorking) goes along the A24.
Entries
Race numbers will not be posted in advance. Numbers can only be collected from registration on the day. Please note that under FRA rules people under 18 are not allowed to run.
Entries will cost £10.00 per runner and can only be made online at SI Entries. Postal entries will not be accepted.
Competitors will need to specify an emergency contact and phone number, and will be required to agree to the following statement when entering:
I accept the hazards inherent in fell running and acknowledge that I am entering and running this race at my own risk. I confirm that I am aware of the rules imposed on me by the Race Organiser and that I will comply with them. I confirm that I have read and will comply with, the FRA "Requirements for Runners". I acknowledge and agree that I am responsible for determining whether I have the skills equipment and fitness to participate in this event. I accept that neither the Race Organiser nor the Fell Runners Association shall be liable to me for any injury, loss or damage of any nature to me or my property arising out of my participation in this race (other than in respect of death or personal injury as a result of their negligence).
The race organiser is Harold Wyber; please contact him via

Special Details
There will be prizes for the leading runners in the usual categories (note that lady veterans have to be over 40) including a team competition with 4 to count.
The National Trust are the landowners for the vast majority of the course and they make two conditions to avoid erosion of the wonderful chalk downland the race uses:
THERE IS A LIMIT OF 250 RUNNERS. We will accept more entries than this expecting some no-shows. Note that entries tend to sell out quickly, in a few hours.
RUNNERS ARE NOT ALLOWED TO WEAR SPIKES. They cause considerable erosion on steep downhill grass. Your co-operation is requested as significant damage could jeopardise future races.
TRANSFER NOT ALLOWED – due to the proximity of the event and the admin required.
The history of the Box Hill Fell Race can be found here.
Helpers on the Day
The event can't happen without a significant amount of people on the day. We're very keen to hear from any spectators who are willing to help marshall a road crossing, or help at the finish. Get in touch with

and we'll be sure to buy you a drink or 2 at the pub!