Box Hill 2022 Final Details
The following was sent by email to all entrants on 19th January:
Congratulations on having secured a place for this year's Box Hill Fell Race, the 40th edition of this event. After a two year absence, we can't wait to see you this coming Saturday and we very much hope you are looking forward to it!

Before you make your way to Box Hill, please ensure that you carefully read the information set out below. This email contains a number of important instructions and details, including some changes for this year. Should you have any questions, please feel free to contact me at

Travelling to the event: how do I get there and where do I park if I've driven?
By public transport:
Take a train to Boxhill & Westhumble station, which is a c. 300m walk from the Stepping Stones pub; or…
Take the 465 bus, which runs every 30 minutes from Kingston and stops on the A24
By car:
Head to the designated competitor parking at Ryka's Cafe, a very short walk from both the Stepping Stones pub and the start. This will be available from 09:00. We only have a limited number of spaces available here so please aim to pack as many competitors into your vehicle. Once these spaces are full you can….
Drive to parking elsewhere. If you arrive after our parking at Ryka's is full you should be able to park either a) on the B2209 near Ryka's Cafe; b) in the Box Hill and Westhumble station car park; c) on Westhumble Street; or d) in Dorking (please DO NOT park at the Stepping Stones pub)
Registration: where do I have to go when I arrive, and by when?
All competitors must collect their race number and a hire SIAC timing chip from Registration, which will be in a marquee outside the Stepping Stones pub (Westhumble Street, Dorking, RH5 6BS) between 09:20 and 10:45
While registration will be outside of the Stepping Stones pub, you will be able to leave bags in the pub's function room, which we have booked
Anyone arriving after 10:45 should go directly to the Start, where we will attempt to sort things out and send said late arrivals off at the back of the queue
Please ensure that you have made a note of your race number (Shown at the start of the email) and also available from the online start list at https://www.sientries.co.uk/list.php?event_id=9264. This will greatly help our registration team and allow for a smooth registration process
Once you have collected your race number and timing chip, you should make your way to the start
Please note that, unlike in previous years, we will not be accepting entry transfers!
The start: where is it and what should I expect?
The start will be in its usual (since 2015) location on the east bank of the River Mole near the stepping stones; this will be clearly sign posted from the Stepping Stones pub and is around a kilometre from the pub, so please allow sufficient time to get here from registration.
In light of current COVID-related concerns, and given that the race starts in a relatively confined area and then heads up a narrow path, we will be operating a rolling start rather than the usual mass start.
Competitors will be asked to form a queue before the start based on anticipated running time (fastest first). Please warm up in the area of the car park near the Start rather than at the Start itself.
At the official start time (11:00), the first runner will cross the start line and their timing chip will be automatically activated, with subsequent runners being moved through as quickly as possible. We anticipate that everyone will start within five minutes of the first competitor.

On the course
At two points on the course you will be funnelled by tapes to pass through a timing point. This gives us important safety information in the event that any competitors go missing on the course. It also gives you useful intermediate times (and us more content to use in the post-race report) so please ensure that you pass through both funnels
The course involves four road crossings, which will be marshalled. However, the marshals are there to stop you in the event that a car is coming, not to stop the cars! Please be courteous and respect any instructions from marshals

At the Finish
Your time will be taken automatically as you cross the finish line, with chip times (rather than gun times) being used to determine results. Please follow the tapes to "dib" at the Safety Check unit before depositing your SIAC timing chip in the collection bucket
Please then move away from the Finish to help maintain distancing from other finishers
Although results will not be printed or displayed on a screen at the Finish or at Registration, you will be able to view these online shortly after you finish here: https://www.sportident.co.uk/results/SLOW/2022/BoxHillFellRace2022/. You can also access this using this QR Code: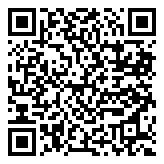 Footwear: what should I wear?
Not spikes! As noted on the race details flyer, spikes are likely to cause erosion on the steep downhill grass sections of the course and your use of them could jeopardise the future of the race (there are also a few road sections in the course so you wouldn't be that comfortable in spikes anyway)
Ideally some form of studded shoes, e.g., Walshes, Inov8s (other off-road shoe brands are available)

Prize-giving: when and where will it be, and who are there prizes for?
Prize-giving, for Women's and Men's categories (1st to 3rd Open and v40, 1st u23, v50, v60, v70) and teams (Women's and Men's, 4 to score) will be held outside the Stepping Stones pub after the race, most likely between 13:30 and 14:00

Hopefully this answers most if not all of your questions but, to reiterate, please feel free to get in touch if you have any further queries. Otherwise, I look forward to seeing you on Saturday morning!

Harold Wyber, Race Director