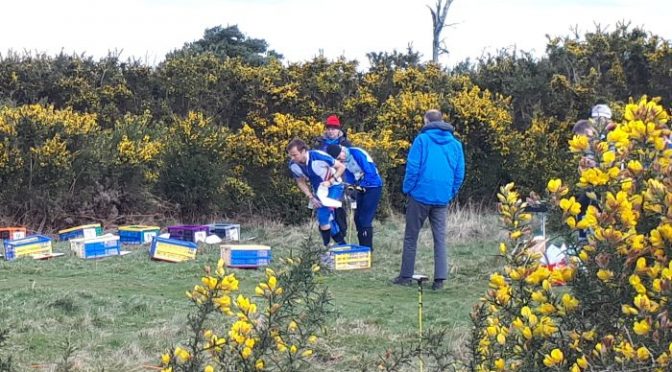 CompassSport Cup Tie 2019
South London Orienteers were second behind a strong all-round Southdowns team performance in yesterday's CompassSport Cup Tie in Ashdown Forest.

Results (on the host club Saxons website)

So we won't be competing in the National Final (which is in the South-East) this Autumn. Our best wishes to Southdowns who will represent the home region.

Details of CompassSport Cup and results from round the country.
We had a great turnout of over 50, with a fair amount of car sharing and several cycling to the compact assembly at "An Enchanted Place". Start and finish were nearby, and there was sunshine, but a biting wind somewhat curtailed the socialising.
Congratulations to four SLOW runners who won their races: Abi Weeds (women's open), Mihaly Ormay (short brown), Andy Jones (men's green) and Mike Murray (short green). And Tom Davies, Paul Couldridge and Alan Leakey would have won their courses had it not been for one of the above named team-mates.