JK2022 Report
Every Easter for the last 50 years, except not in 2001 (Foot & Mouth), 2020 or 2021 (COVID), British Orienteering has had a big festival of orienteering called the "JK". It moves round the regional associations. This year the small Welsh Association did a terrific job of hosting in South Wales. The weather was ideal.
On Good Friday there were sprint races at Swansea University. On Holy Saturday there were middle distance races at Clydach Terrace. On Easter Sunday there were long distance races at Pwll Du. And on Easter Monday there were relays at the Caerwent Military Training Area.
Relays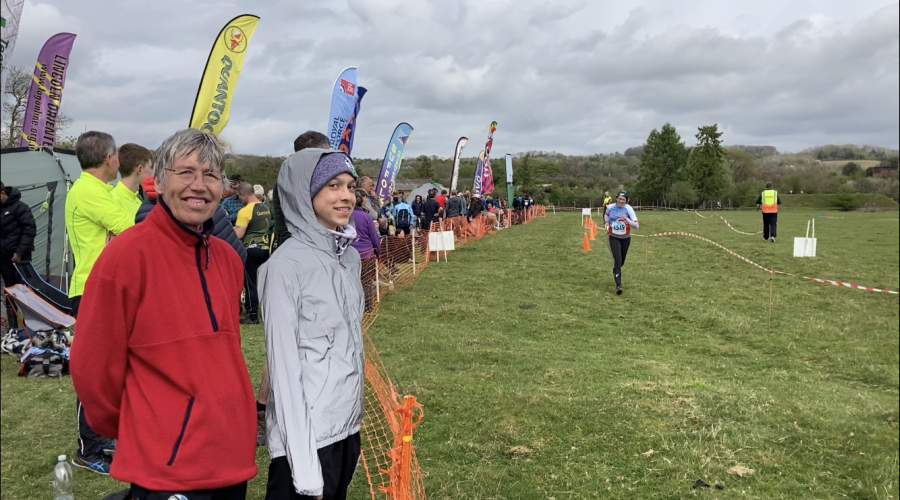 Thanks to captain Pete for once again co-ordinating our teams.
The competition was in what was a munitions depot and is now a military training area. It was as much sprint relay as forest relay with open ground and so many buildings.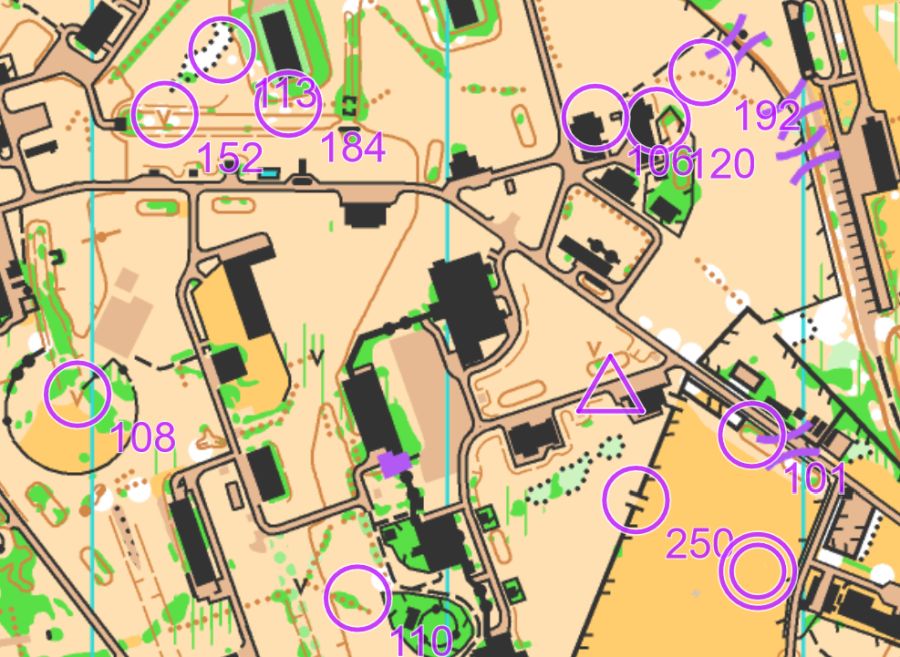 The relays are always the highlight of the weekend as the club gather by the run-in to socialise and cheer in teammates. Caerwent was a fast area, runners were in sight well before the last control, the arena was a very large field with one of the longest run-ins ever, so everyone needed the cheering!

We didn't have a team in the women's top class. Our team in the men's top class, the JK Trophy, Michael, Himmy and Jason, were a creditable 23rd. In fact all the results were creditable, especially after three previous days racing.

Our Veteran Mens' team of Peter, Nikolay and Stefan were 26th in their relay. In the AdHoc class Alan teamed up with Mikolay and Kieran to make the podium, although he had to attend the presentation on his own – that's the header picture.

And two teams did make the age-class podiums. Our Senior Women's team, Clare, Carys and Sarah-Jane were third, as were our Ultra-Veteran team of Don, Sarah and Andy.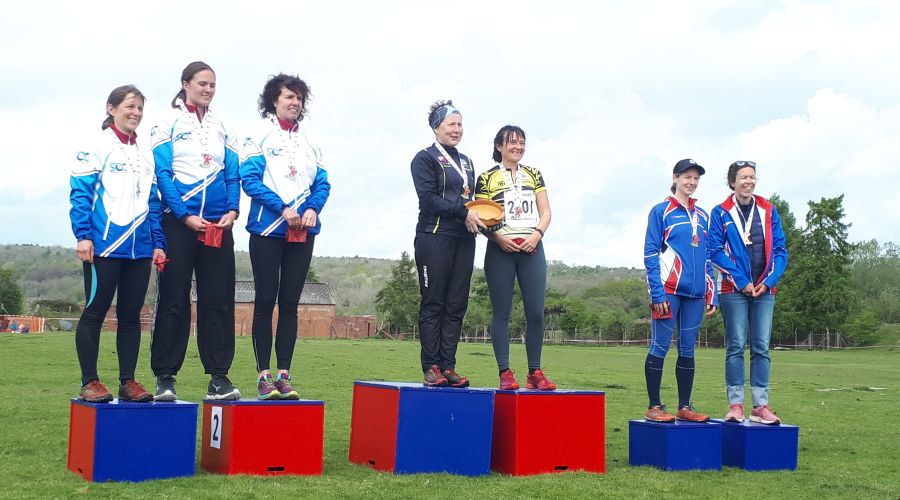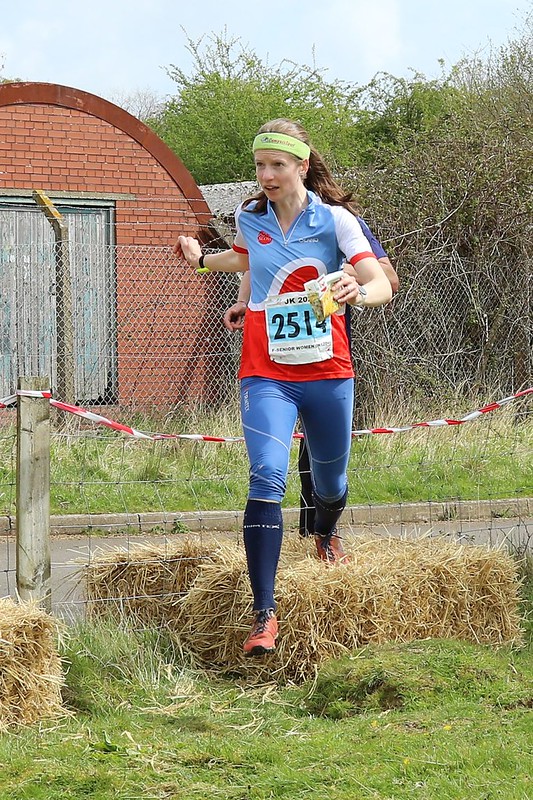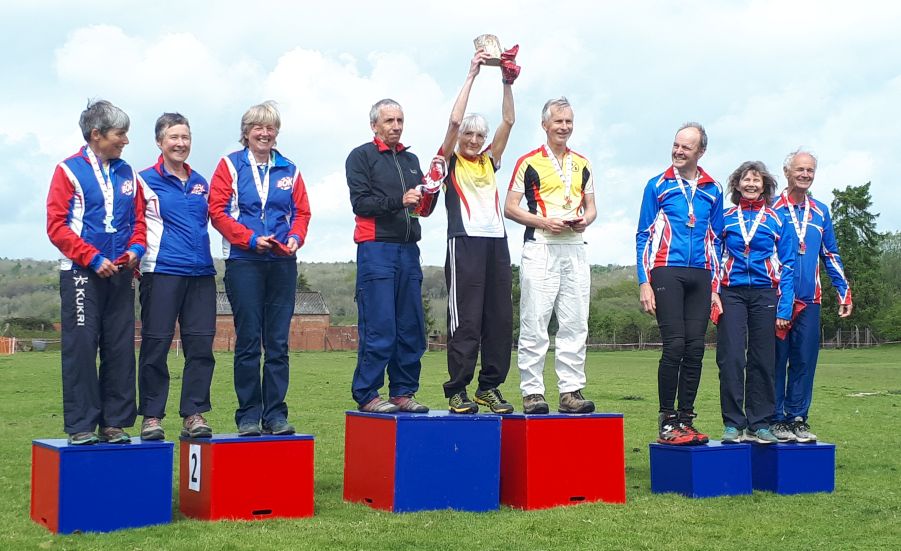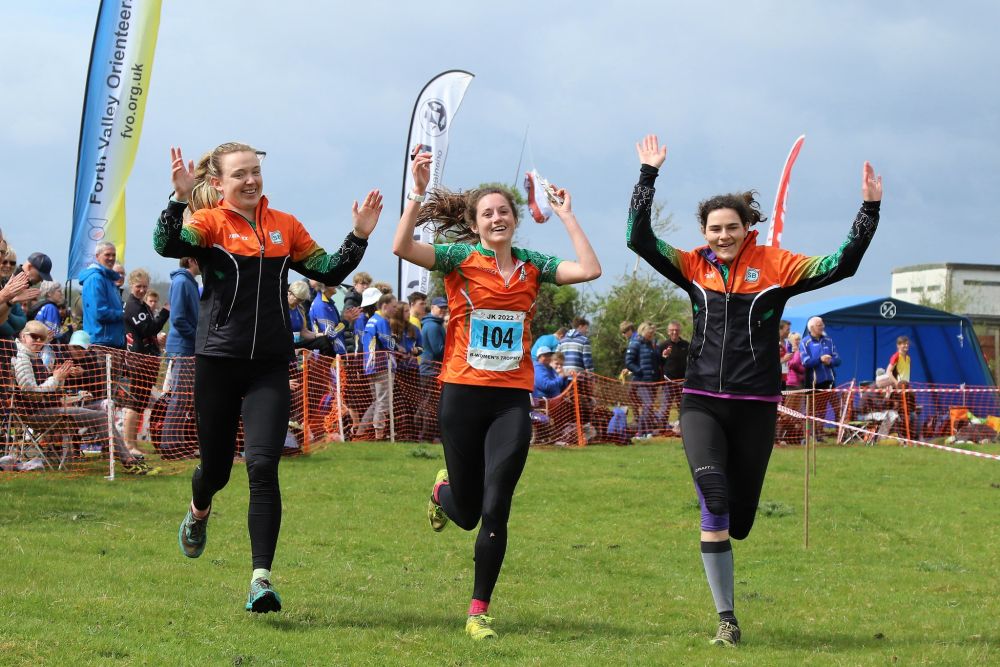 Overall

Both forest races were on moorland that has been mined. Clydach Terrace was the terrain for the middle distance, and Pwll Du that for the long distance. The middle distance race emphasises technical map interpretation, the long route choice and endurance.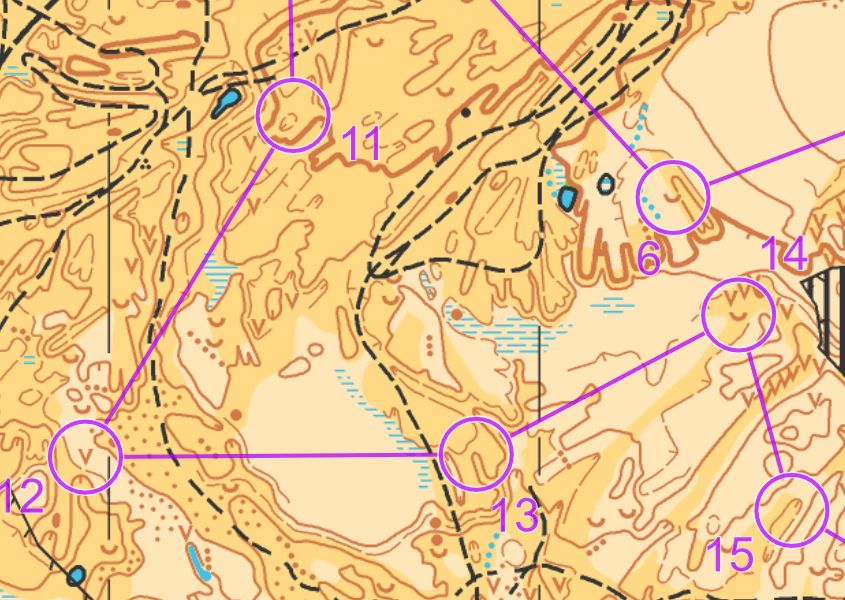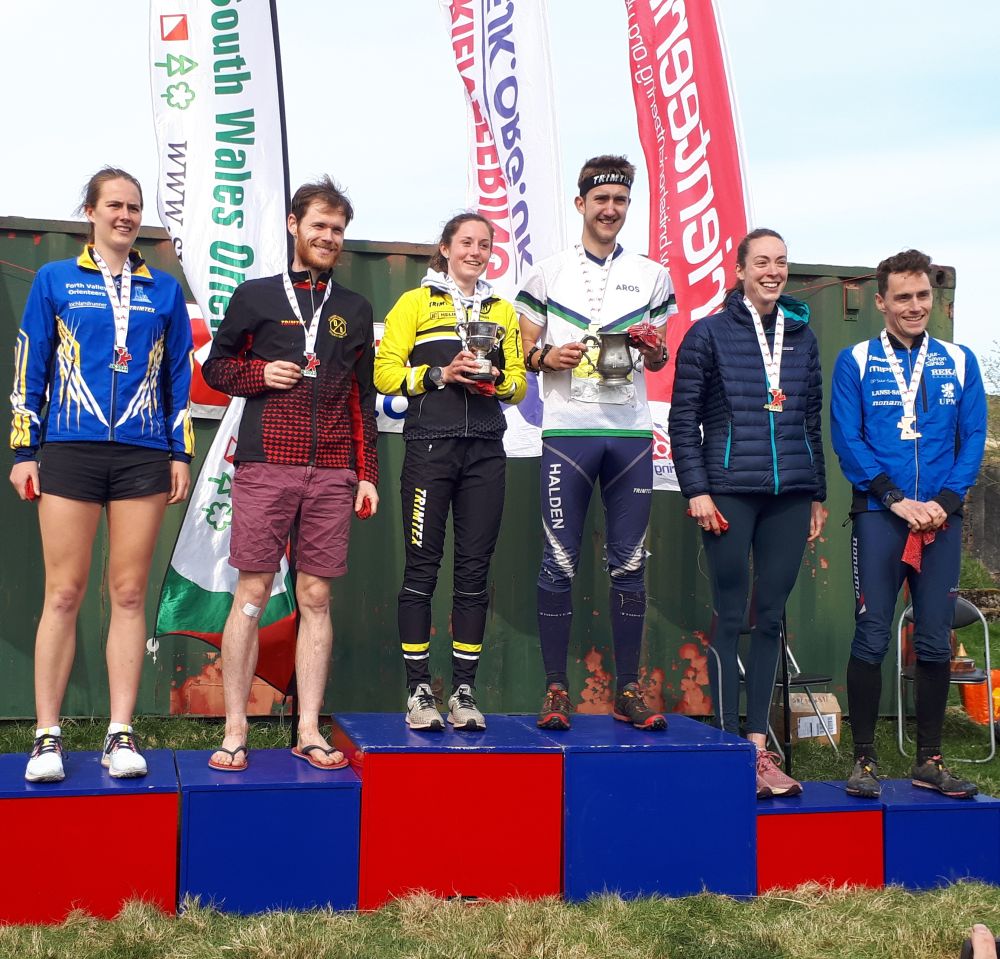 The main individual competition is decided on combined running times for the two forest races. 21 SLOW runners recorded a position in the various age classes (and 8 more ran one or other of the races).
W16A, Cecilia: 38th
W21S, Jemima 21st
W35L Sarah-Jane 3rd
W40L Clare 13th
W45L Carys 11th
W50L Barbara 49th
W65L Diane 5th
W70L Sarah 1st
M18L Olin 8th
M21E Michael 38th, Jason 49th, Himmy 65th
M45L Anthony 38th
M55L Stefan 65th, Nikolay 69th, Keith 80th
M60L Andy 19th
M65L Paul 46th
M65S Alan 2nd
M70L Don 7th
M75L David 23rd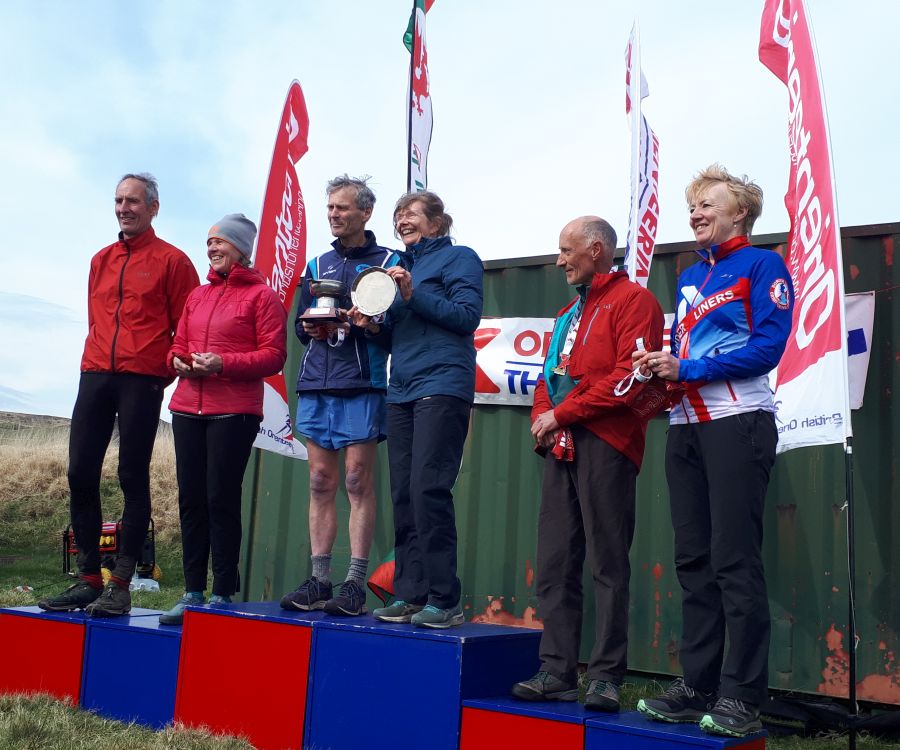 Sprint
There were notable results in the sprint (medal winners plus leading elite class result)
W35 Sarah-Jane 2nd
W40 Clare 3rd
W65 Diane 2nd
W70 Sarah 1st
M21E Michael 15th
M70 Don 3rd
The elite sprint races were won by Sasha Chepelin and Alice Leake.