SLOW Wins the SE Relays for Fifth Year in a Row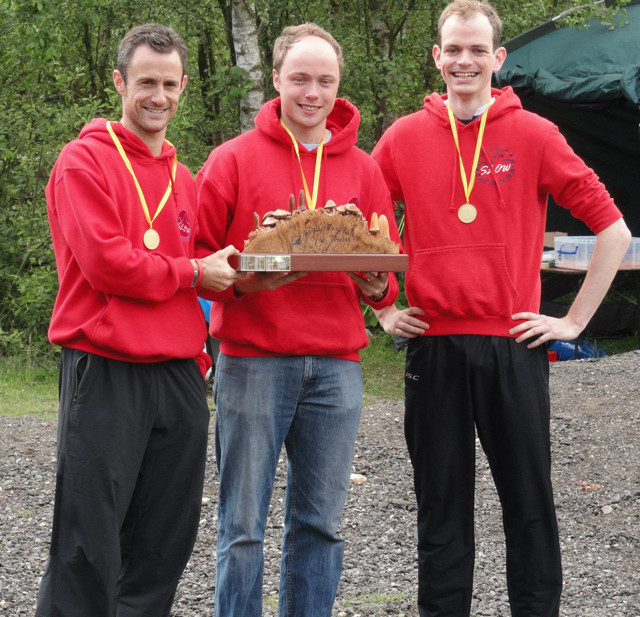 Congratulations to Paul Couldridge, Michael Balling and Chris Wroe of SLOW, who were the winning South-East team at this weekend's SE Relays at Bagshot Heath, so winning the trophy for the fifth year running. SLOW saw off a strong challenge from Chigwell & Epping Forest OC.
Photo by Carolyn Moon.