SLOW Night-O Series 2012-13 Winners
Congratulations to the winners of the inaugural SLOW Night-O Series. The final race to decide the 2012-13 series was held on Wimbledon Common. The final results showed that it was a very close competition with five points separating the top three places. First place winners received lanterns as trophies; second place received candles.
The category winners are:
Men's Open – Ed Catmur
Women's Open – Jayne Sales
Men's Veterans – Andy Robinson
Women's Veterans – Fran Kenden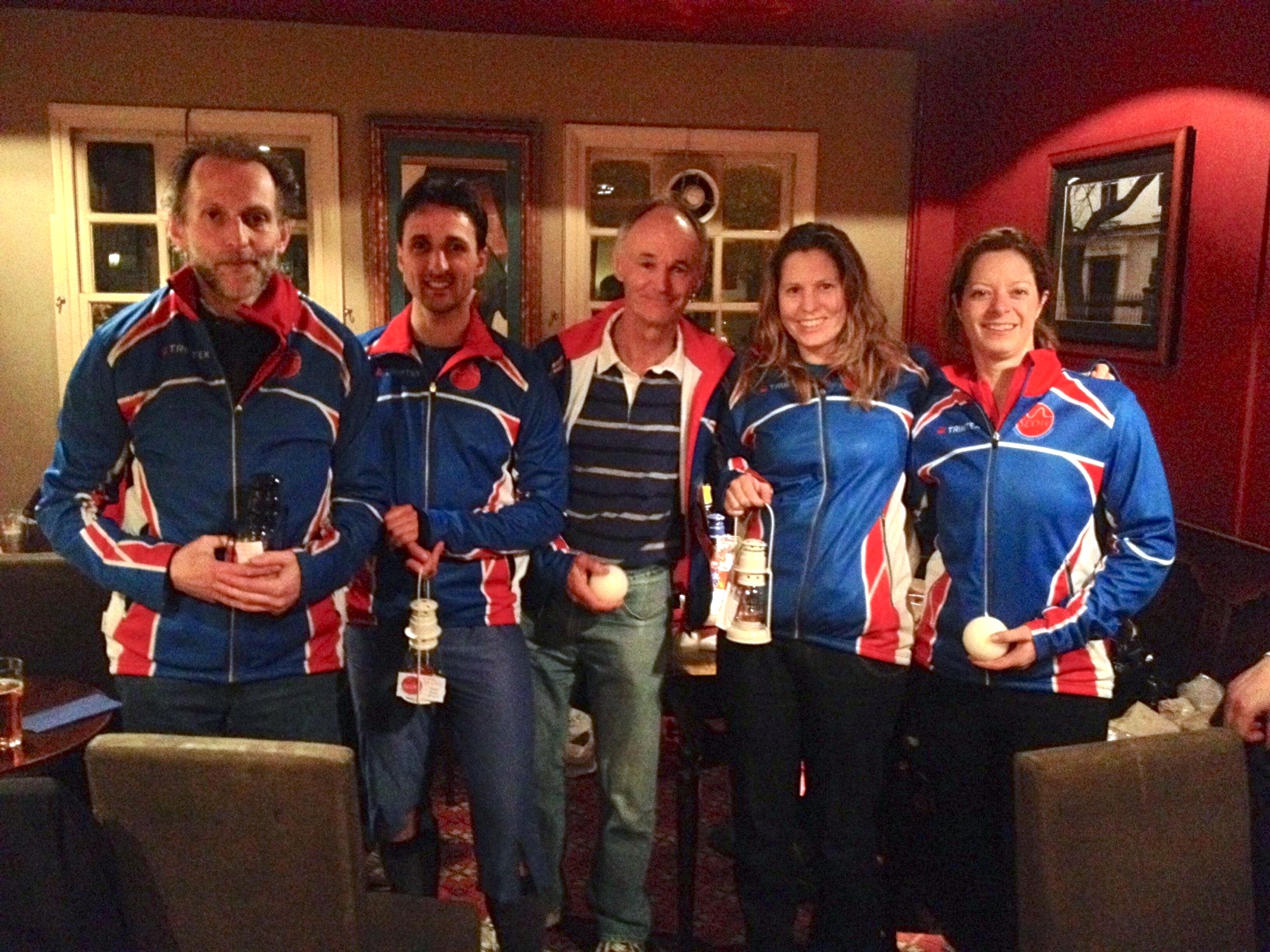 Trophy winners Andy Robinson, Ed Catmur, Don McKerrow, Jayne Sales and Nicky Adams at the Hand in Hand on Wimbledon Common.
The series has been successful with 57 competitors in total, and may be expanded to five races for 2013-14.
Many thanks to the coordinator of the series, Don McKerrow and to each of the individual event organisers and planners.