SLOW: A Good News Development Story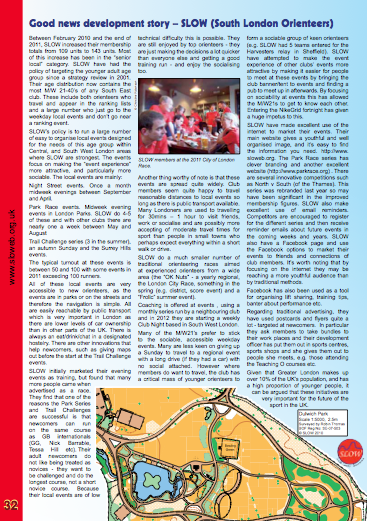 A full-page article appeared earlier this year in CompassSport, the UK's leading orienteering magazine, published by Nick Barrable.
The article looked at the various events the club puts on and how they help build up the social aspect of the club. It included a photo of Team SLOW after staging another successful City of London Race last autumn, and a map of Dulwich Park, one of the maps used during last summer's Park Race series.
The article can be downloaded in PDF format here.
Reproduced with permission of www.compassSport.co.uk, via Chris Robinson.