SLOW's City Race Features in National Orienteering Press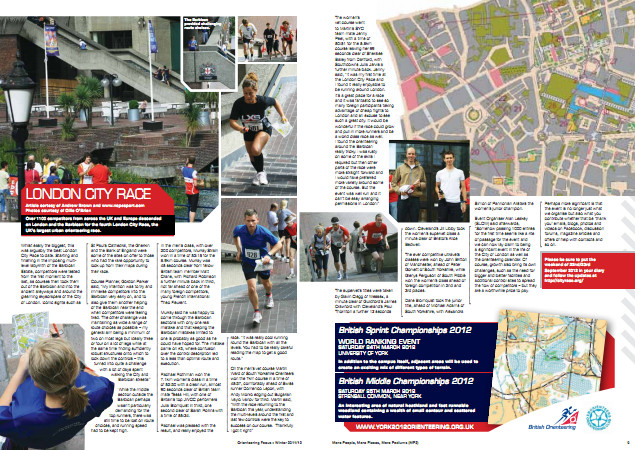 The Fourth City of London Race, which was organised by SLOW in September 2011, has featured in both Orienteering Focus (Winter 2011/2 edition), the official national magazine of British Orienteering; and CompassSport Magazine (October 2011 edition), the independent national orienteering magazine in Britain.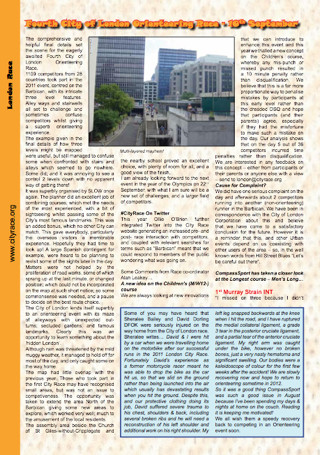 Focus's article (above) was a double-page spread, it was written by SLOW member Brooner and featured many photographs from the race and an extract from the map. The CompassSport article (right) ran to four pages, including a two-page copy of the complete map with the routes of the top three on the Men's Long course, and was written by SLOW member and City Race organiser Alan Leakey.
The Fourth City of London Race was Britain's biggest ever standalone urban orienteering race, and the second biggest such race in the world after Venice. The next edition of the race takes place on 22 September 2012. Full details of the race will be on the dedicated website.
SLOW are also organising a second urban race in 2012. It takes place in Kingston, in early August, as part of the borough's Olympic Games celebrations.