Coaching Sessions – All Welcome!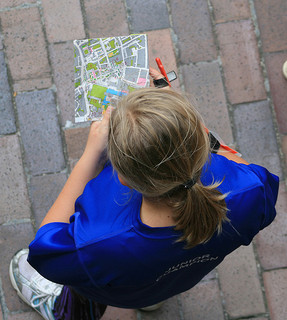 Following the successful taster session at Kingston Market Place on Sunday 19 August, South London Orienteers are offering coaching sessions over the next three weekends. These will be staged at The Hawker Centre, Lower Ham Rd, Kingston KT2 5BH at the following times:
Sunday 2 September 1000-1200
Saturday 8 September 1400-1600
Saturday 15 September 1400-1600
The first session on 2 Sept has been timed to coincide with the club's Trail Challenge races taking place that Sunday morning. Those taking part in the session will have the opportunity to run in one of the races from 11.00, if they wish, or continue with the coaching activities.
There will be activities suitable for newcomers and improvers and of all ages, to help you gain the basic skills of orienteering or improve your existing skills. So we can prepare appropriate activities it would be helpful if you could let us know (by email to

) if you will be attending, including your name, age and whether you have done any orienteering before or not.
A reminder too for adults that there is training every Tuesday evening at different venues round South London. This next week's training will be on the campus of Roehampton University, a perfect opportunity to get to grips with the urban orienteering skills needed to tackle our City of London Race on 22 September.
Posted by Christine Robinson.