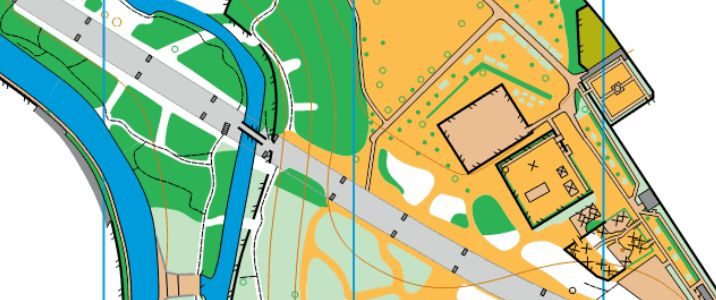 Boston Manor Night O, Tuesday 28th November
The second race of South London Orienteers' 2023-2024 Night series takes place in Boston Manor Park Park and Elthorne Park, West London, on Tuesday 28th November 2023.
Race Centre
The race will be based at Harvester Royal Hanwell , W7 2AX. The pub serves food and drink, and there will be the usual opportunity to revisit route choices with other runners. Kit can be left while you run (at you own risk).
Note that due to online entry (see below), you do not need to come the the pub before your run if you choose – you can go directly to the start. However you must come back to the pub to download.
Whistles are mandatory – they can be borrowed (collect from Harvester).
Location
Boston Manor & Elthorne
Address
Harvester Royal Hanwell, W7 2AX
Latitude/longitude
51.4983, -0.327
OS grid reference
TQ162790
Maps
Google Maps, OpenStreetMap
Getting There
The pub is a 5 minute walk from Boston Manor tube station. Bus routes 195 and E8 pass by the pub. See tfl for further travel info.
Race Details & Entry
The entry fee is £5 for SLOW members, students and juniors; £7 for others. The races use both SIAC contactless and SI electronic punching; SIAC cards are available to hire for those who do not have their own for £2. A small number of headlamps are also available to borrow for free but you need to e-mail the organiser in advance of each race to reserve one.
Entries via SiEntries. All entries, including on the day, will be online. Entries will stay open until 19:25 on the day of the event subject to map availability.
Start Times: 18:15 – 19:30
Courses close 20:30 – you must return to the pub by this time, even if you have not completed the course.
Boston Manor and Elthorne Park offer relatively easy terrain.
These courses are offered:
Long: approximately 5km
Short: approximately 2.5km
Results will be available on the SLOW website shortly after the event.
Safety
The Long course will traverse between the parks via the Grand Union canal path – an approximately 1km long stretch. This can be seen in previous events of the area. While we do not believe there is an elevated risk of 'stranger danger', those who may be concerned are advised to run in pairs, or enter the Short course – which will stay entirely within Boston Manor park.
All competitors are advised to take great care in the vicinity of the canal, as falling in could have serious consequences.
Competitors take part at their own risk.
Helping on the Night
This event can't happen without volunteer effort on the night. If you can lend a hand on the start, or with collecting controls, it is greatly appreciated – please get in touch with Duncan. Everyone who helps will be able to run – and get a free entry!
Organiser / Planner – Duncan Grassie –