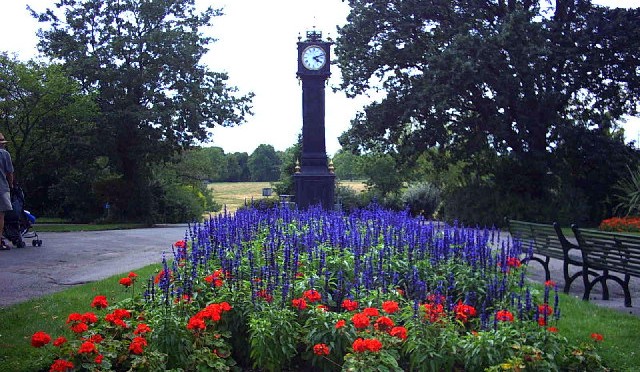 Brockwell Park Race (1st to 16th May)
Note: 'Live' results are available for the Long course and the Short course.
Welcome to the first of our Summer Park Races, taking you to beautiful Brockwell Park in South London. We have two courses for you to choose from, "Long" (around 5km direct line) and "Short" (around 2.5km). To count for the series results, you can do this race anytime between Saturday 1st and Sunday 16th of May inclusive.
Please continue to respect the latest Coronavirus restrictions when taking part in this event, and please be courteous to other park users when out on your course.
Location
The start of both courses is just inside the north-east corner of Brockwell Park, next to Herne Hill station.
Location
Brockwell Park
Address
Brockwell Park
Latitude/longitude
51.4521, -0.1018
OS grid reference
TQ319742
Maps
Google Maps, OpenStreetMap
Format
There will be two courses of 5.0km and 2.5km straight-line distance respectively. These are linear courses, which means you need to find the controls in order and the fastest person to do so wins.
As previously, we'll be using the MapRunF timing app, which also means that you can do the challenge anytime you like between 1st and 16th of May.
Technical details
If you haven't already, please install MapRunF on your phone and download your selected course from UK > South London > StreetO > Brockwell Park (Long or Short). If you'd like to run with a Garmin watch instead of your phone, follow these instructions as well.
Next, download and print the race map (you will need this to navigate). Here is the Long Map and the Short Map. There are IOF symbol control descriptions on the map, or you can download a text version for the Long course and the Short course.
Note that (as usual), North is at the top of the map when printed and due to lack of space, the map has no legend but you can see an explanation of symbols here.
Once you're ready to go, press 'Go To Start' (there is no code required) and the App or watch will start automatically when you're at the start location. The App will record each control (beeping each time) and then stop your time when you're at the finish.
Your result should be uploaded automatically, but you may need to 'Get Track from Garmin' if you're using MapRunG.
All competitors take part at their own risk.
Enjoy the challenge! If you have any questions, just ask me on

and thank you to organisers Teresa Bertran and Todd Fallesen.