Ham Urban Race
** Update 1st September – Final Details Published **
Welcome
The members of SLOW look forward to welcoming you on Saturday to 'Not the London City Race'. We hope you will enjoy the courses providing technical orienteering in intricate alleys, parkland and residential estates. Please check through the Final Details, andnote your start block on SiEntries (link above). If you have questions that are not covered please contact the organiser ">
The event is prepared and will run in accordance with government approved COVID Guidelines published by British Orienteering (the latest version July 21st).
You must not attend if you or a member of your household has COVID-19 symptoms, or if you have been asked to isolate by NHS Test and Trace. Please get in touch with the Entries Secretary who will organise a refund of your entry fee.
Please abide by the Participant Code of Conduct – Events June 2021
Location
Location
Ham
Address
Thames Young Mariners
Latitude/longitude
51.4385, -0.3229
OS grid reference
TQ166723
Maps
Google Maps, OpenStreetMap
Terrain and Map
Ham is a quiet residential area between Kingston and Richmond. There are numerous narrow twisting alleys and passageways, interspersed with small green spaces, as well as the larger expanse of Ham Lands. The map has been recently revised and extended by Alan Leakey.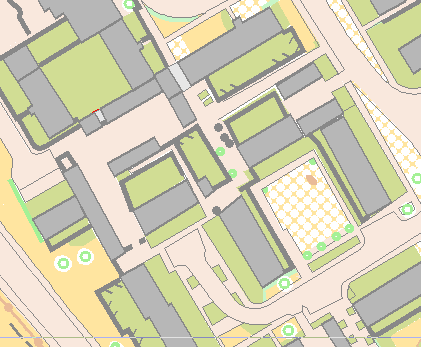 Companion Events
LOK are hosting a 50th Anniversary Event on Hampstead Heath on Sunday 5th September.
Entries
Entries are now open at SiEntries.
Description
The Ham Urban event is the first of two events forming the "Not-The-London City Race" Weekend.
The event features a newly extended and updated map with the competition area offering intricate housing estates featuring a warren of quiet roads, alleyways and grassy spaces.
The Assembly Area is at Thames Young Mariners with some parking at Assembly and further parking on nearby roads. Assembly is not far from the the 65 and 371 bus routes between Richmond and Kingston.
The map is 1:4000, updated 2021. Both SIAC (contactless) and regular SI cards will be used for the race.
Race Centre:
Thames Young Mariners, Riverside Drive, Ham, Richmond, Surrey, TW10 7RX
These classes are offered (with approx length – there is no signficant climb):
MYJ (Young Junior Men 12-) – 1.5km
WYJ (Young Junior Women 12-) – 1.5km
MJ (Junior Men 16-) – 3.5km
WJ (Junior Women 16-) – 3.5km
MO (Open Men) – 7km
WO (Open Women) – 6.5km
MV (Veteran Men 40+) – 6.5km
WV (Veteran Women 40+) – 5km
MSV (Supervet Men 55+) – 5km
WSV (Supervet Women 55+) – 4.5km
MUV (Ultravet Men 65+) – 4.5km
WUV (Ultravet Women 65+) – 3km
MHV (Hypervet Men 75+) – 3km
WHV (Hypervet Women 75+) – 3km
Number of Controls
The Open Men, Open Women and Vetern Men 40+ classes all have more than 30 controls. Please ensure your SI card is not a version 5 or version 8 as they cannot hold more than 30 control punches. If it is, please hire a SIAC when you enter the event.

Road Crossings

Sorry, those M/W16- are not able to run up on a longer course because of the risk from motor traffic on the longer courses.

Times:
Start times: 10:30am-12:30pm
Course close at: 2:30pm
Officials
Chris Glew (Organiser)
Barbara Griessner (Planner)
Simon Ling (MV, Controller)