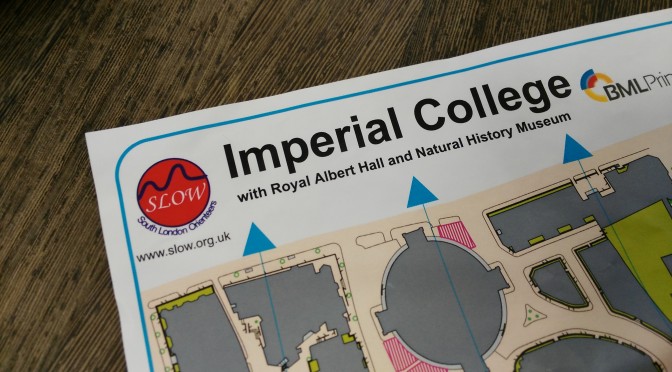 Imperial College Park Race
The second race of South London Orienteers' nine event 2019 Park Race Series takes place at Imperial College on Tuesday 4th June 2019.
The map from a previous race here can be viewed on Routegadget.
Race Centre (Updated Saturday 1st June)
The race centre is Sir Alexander Fleming Building, Room 121 , Imperial College Road, just south of the Queen's Tower. Please enter via main doors (you will need help after 19:00) then follow signs.
Location
Imperial College
Address
Latitude/longitude
51.4978, -0.1768
OS grid reference
TQ266792
Maps
Google Maps, OpenStreetMap
Race Details
The entry fee is £5 for seniors, £2 for juniors. There is a £1 discount for British orienteering members using their own SI card. The race will use SIAC contactless punching.
Long and short courses are offered. Unfortunately at this location it is not possible to plan either course without road crossings – sorry – so any runners under-16 must find an adult who can keep up with them to keep them company on the course.
Long: approx 5km
Short: approx 2.5km
Time
Registration: 17:45 – 19:30
Starts (500m away): 18:00 – 19:45
Courses close: 20:30
Other Details
All competitors take part at their own risk.
Results will be available on the SLOW website soon after the race .
Organiser/Planner: Michael Crone,