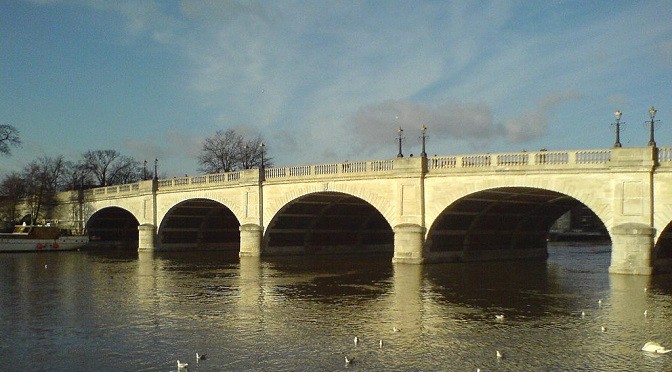 Kingston Urban Race, Sunday 10 April 2016
South London Orienteers is pleased to present the first Kingston Urban Race. Kingston is an ancient market town southwest of London where Saxon kings were crowned on the banks of the River Thames. This event will use the wireless SportIdent Active Cards, although regular SI cards will also work should you wish to use your own.
Kingston Urban Race 2016 Final Details now available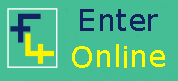 Race Venue
The event centre is Kingston University Students Union. Kingston University is easily accessible by public transport, with regular trains to either Surbiton or Kingston from Waterloo and Clapham Junction, and then either a 15 minute walk to the University or by taking one of many buses between Kingston and Surbiton with a short walk along Grove Crescent/Fassett Road on the east side of the campus to the assembly area.
Parking for a limited number of cars should be available adjacent to the event centre. If driving please approach the university from the east side on Grove Crescent/Fassett Road, rather than from Penrhyn Road.
Location
Kingston
Address
Kingston Town Centre
Latitude/longitude
51.4022, -0.3032
OS grid reference
TQ181683
Maps
Google Maps, OpenStreetMap
There will be no event catering, but Kingston has a wealth of coffee shops, bars, restaurants and pubs to provide sustenance after the event.
Courses and Map
Start times will be from 1030 -1200 and will be loosely allocated in the week before the event, although competitors who require a specific start time should be able to start when they require.
| | |
| --- | --- |
| Registration | Between 1000 and 1200 |
| Start Times | Between 1030 and 1200 |
The new map is 1:4,000 scale. There will be a spectator control on the university campus easily accessible from the assembly area.
| Course | Distance (km) | Classes |
| --- | --- | --- |
| 1 | 8.3 | Men's Open |
| 2 | 6.2 | Women's Open, Men's Vets (M40+) |
| 3 | 5.3 | Women's Vets (W40+), Men's Super Vets (M55+) |
| 4 | 4.5 | Women's Super Vets (M55+), Men's Ultra Vets (M65+) |
| 5 | 3.0 | Women's Ultra Vets (W65+) |
| 6 | 4.0 | Juniors |
| 7 | 1.9 | Young Juniors |
Entries and Fees
Entries are open now through Fabian4. Entry on the day will be subject to map availability.
| | Online before 23:59 on 3 April | EOD* |
| --- | --- | --- |
| BOF Members – Seniors | £8 | £10 |
| BOF Members – Juniors / Students | £4 | £5 |
| Non-BOF Members – Seniors | £9 | £10 |
| Non-BOF Members – Juniors / Students | £4 | £5 |
* EOD will be subject to map availability.
Thanks to SPORTident UK for providing SI Active Cards for our event. Although you will still be able to use your own SI card if you have one, it will be possible for competitors to hire cards on the day to take advantage of the remote punching system. Please enter your SI card number in the online entry system for now (or indicate "hire" if you don't have one, you will not be charged) and the SIAC chips will be allocated at the event.
Any questions can be sent to the organiser Duncan Grassie at
.
SportIdent hire will be free for this event, courtesy of SPORTident UK. Lost SIAC cards are charged at £50.
Officials
Planner: Steve Clellan (SLOW)
Organiser: Duncan Grassie (SLOW),
Entry conditions
The personal data you give will be stored on computer and used by the event organisers and their agents only for the purpose of processing and publishing the event entries and results, for conducting safety checks and to validate British Orienteering insurance cover. Submission of an entry for the event will confirm your acceptance of this procedure.
Please note that if you have competed in three orienteering events registered with British Orienteering and not joined an orienteering club which is a member of British Orienteering then you are not covered by our public liability insurance.
Orienteering is an adventure sport and your safety while orienteering is your own responsibility. Parents are responsible for their children and advice is available on request about what courses may be suitable for their children. All competitors take part at their own risk and are responsible for their own safety.