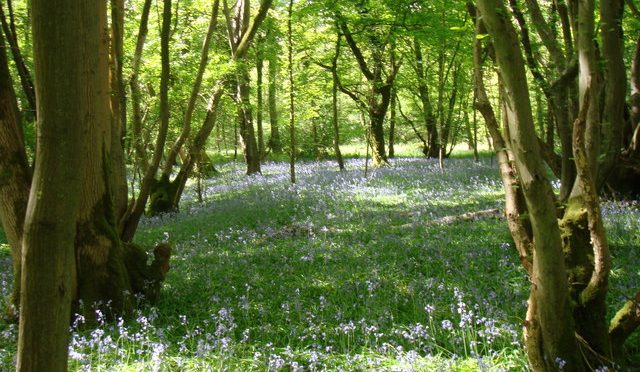 OK Nuts Trophy 2016, Glover's Wood, Sunday 25 September
South London Orienteers presents
The OK Nuts Trophy Event
Sunday 25 September 2016
Glover's Wood
10 miles south of Dorking
Entries are now open at Fabian4.

OK Nuts 2016 Final Details

Please note that the course lengths are now regular long distance courses, not middle distance as previously advertised.
Event Location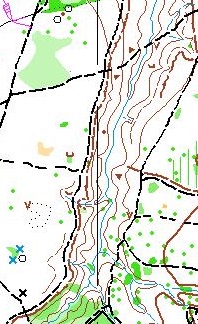 Glover's Wood is a rarely used gem! The area is compact with a long steeply-sided valley which has many contour features and elsewhere various earthworks. It is mostly natural woodland with trees widely spaced in the valleys and little undergrowth so runnability is good. It is located ten miles south of Dorking, with the nearest postcode centred on RH5 5BP. Parking and the assembly field is 350m to the north, along the east side of Partridge Lane at TQ223410.

Location
Glovers Wood
Address
Partridge Lane, west of Charlwood, RH5 5BP
Latitude/longitude
51.1556, -0.2519
OS grid reference
TQ223410
Maps
Google Maps, OpenStreetMap
Dogs are allowed, but must be under control at all times.
Trophies
Three prestigious trophies are awarded in commemoration of prominent SLOW members:
The OK Nuts Trophy is awarded to the winner of the tough Black course, in memory of Mike Wells Cole, British Champion and founder member of SLOW, and his club Nutfielders OK.
The Heather Monro Trophy, named after SLOW's illustrious World Champs Medal Winner, is awarded to the first woman on the Short Brown course.
The Margaret Loveless Trophy is awarded to best Junior, in memory of one of SLOW's most loyal and popular members.
Commemorative coasters are awarded to Senior Long and Junior A class winners.
A list of previous winners of the OK Nuts trophies is available at .
Courses
All courses are Long, not Middle distance as previously announced.
| | |
| --- | --- |
| Black* | M21* |
| Brown | M35 M40 |
| Short Brown | W21 M18 M20 M45 M50 |
| Blue | W35 W40 M16 M55 M60 |
| Short Blue | W18 W20 W45 W50 M65 |
| Green | W16 W55 W60 M70 |
| Short Green | W65+ M75+ |
| Light Green | W14 W16B M14 M16B |
| Orange | W12 W14B M12 M14B |
| Yellow | W10 W12B M10 M12B |
| White | W10B M10B |
* If there are fewer than 10 entries on Black by the closing date, competitors will be moved to Brown.
Entries
Entries are open now on Fabian4.
| | BOF Members | Non-BOF Members |
| --- | --- | --- |
| | Seniors/Juniors | Seniors/Juniors |
| Online before 23:59hrs 18/09/16 | £9/£4 | £11/£5 |
| On the day (subject to map availability) | £11/£5 | £13/£5 |
| SPORTident card hire | £1/Free | £1/Free |
Adults entering Orange, Yellow and White courses may pay the Junior rate.
Race Details
Start times will be flexible, allocated in half-hour blocks. Courses close at 14:30.

| | |
| --- | --- |
| Registration | Between 0845 and 1130 |
| Start Times | Between 1000 and 1200 |
Organisation
Planner: Charlie Turner (SLOW)
Controller: Peter Chapman (Southdowns)
Organiser: Christine Robinson (SLOW),
The personal data you give will be used by the event organisers and their agents only for the purpose of processing and publishing the event entries and results, for conducting safety checks and to validate British Orienteering insurance cover.
Please note that if you have competed in three orienteering events registered with British Orienteering and not joined an orienteering club which is a member of British Orienteering then you are not covered by our public liability insurance. If you are not a British Orienteering member, please provide your contact details for insurance purposes. Orienteering is an adventure sport and your safety while orienteering is your own responsibility. Parents are responsible for their children and advice is available on request about what courses may be suitable for children.
Please check this website prior to travelling in case of any last minute changes. In the event of cancellation some or all of your entry fee may be retained.
Image of Glover's Wood with bluebells in spring copyright Sally and licensed for reuse under this Creative Commons Licence.