British Championships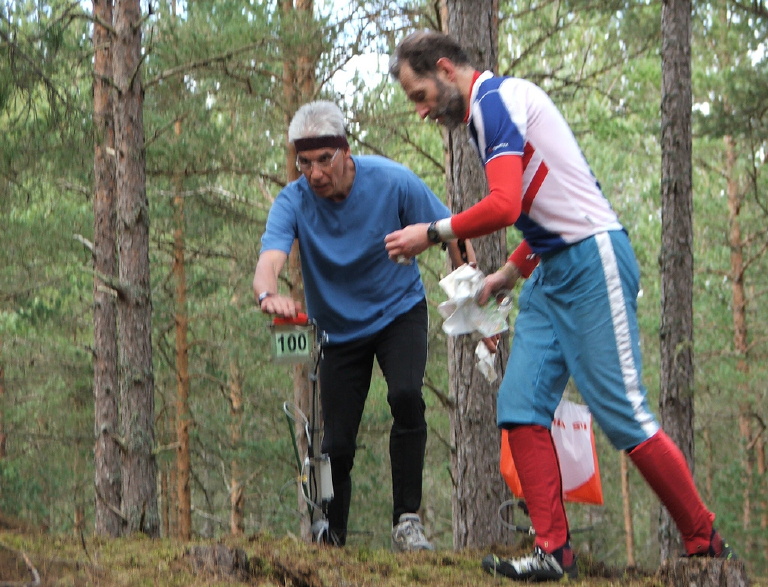 Many SLOW members made the long trip to Scotland for the British Championships in Culbin Forest, Moray, north-east Scotland on 19-20 April and enjoyed the challenging, technical terrain as well as the lovely sunshine and blue skies – a welcome change from the snowy conditions of the other major championships this year! Culbin provided some of the best orienteering ever experienced in the UK, with many experienced orienteers coming to grief in the tricky, intricate pine-forested sand-dunes.
Ralph Street showed he is recovering well from injury by taking the Bronze medal in the M18 Long class and also had a tremendous run in the Men's Premier Relay, bringing SLOW back in 7th place on the first leg. The team of Ralph, Patrick Saile and Matthias Mahr finished a highly creditable 12th overall – first Southern team (and indeed first team south of Sheffield). The Women's Premier team of Abi Weeds, Anne Straube and Carys Morgan also scored valuable UK Relay League points, finishing in 11th.
Ralph's mother, Sarah Brown, was SLOW's only other individual medallist, finishing 3rd in W55 Long. Top 10 finishes in Long classes were also achieved by Paul Whiston (9th M35L), Alan Leakey (8th M55L) and Diane Leakey (6th W50L).
Sarah Brown also had a great relay run, bringing the W50s back in first place on first leg, but the team of Sarah, Christine Robinson and Diane Leakey had to settle for Silver medals behind an in-form Lakeland team, which included Jackie Chapman, SLOW member and Treasurer up to a few months ago – thus ending SLOW 'veteran' ladies 12-year reign (!) as British champions.
Full results from the weekend can be found on the British Championships website.