British Championships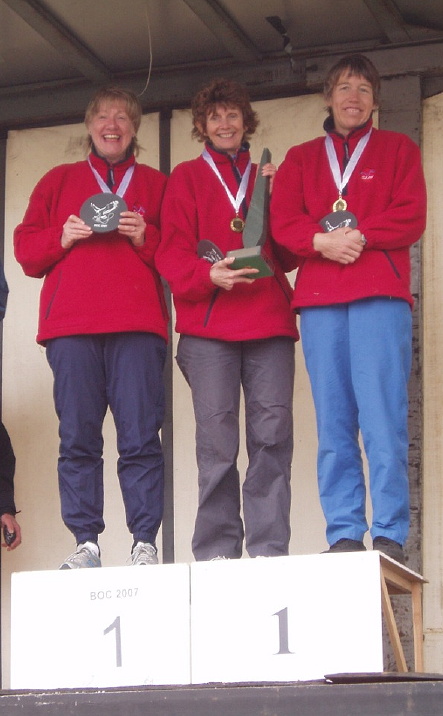 The 2007 British Orienteering Championships were held over the early May Bank Holiday weekend at Pwll Du, an open fell area in south-east Wales. Over 40 members of SLOW took part in the weekend's races, which comprised the individual championships on the Saturday followed by the relays on the Sunday.
Individual results
SLOW's star performer of the individual day was Sarah Brown, who clinched an impressive 2nd place in the W55L class, some 6 minutes clear of 3rd place.
Other top 10 results in Long/Elite classes came from Diane Leakey (4th W50L – just 13 seconds outside the top 3), Ralph Street (5th M18L), Mike Murray (7th M60L) and Liz Day (10th W21E).
Additionally, prizes were won by Matthew Jones (3rd M14B), Robert Jones (1st M16B), Alan Leakey (3rd M50S) and Anne May (2nd W55S).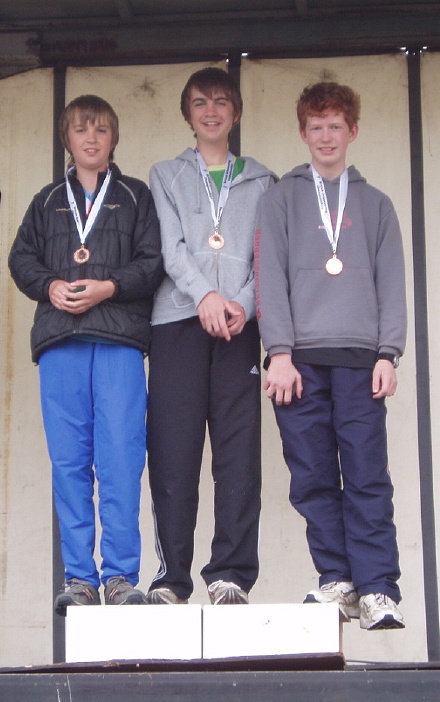 Relay results
SLOW's W50 team continued their excellent record in British Relay Championships, with Sarah Brown, Christine Robinson and Diane Leakey taking another 1st place finish – Chris tells me this is the 11th year running!! (1996-2007, excluding 2001 cancelled due to Foot & Mouth) – a very impressive record by anyone's standards! The winning team is pictured above.
SLOW also won a prize in the Junior Ad-Hoc class, with Matthew Jones, Robert Jones and Greg Street finishing in 3rd place (pictured left).
Our two premier teams also performed very well, with both the men's and women's open teams finishing in a very respectable 7th place.
Congratulations to all SLOW runners who competed over what was a very enjoyable weekend.
Full results from the weekend can be found on the British Championships website.