British MTBO Championships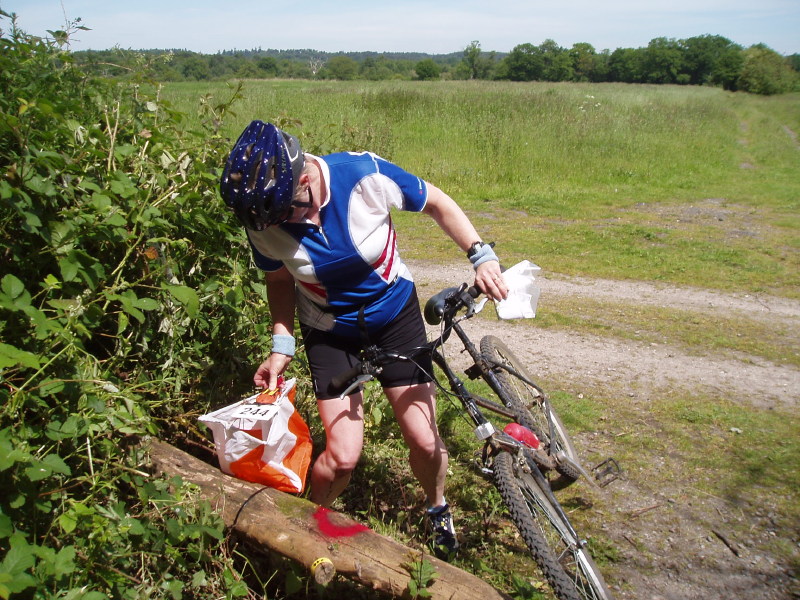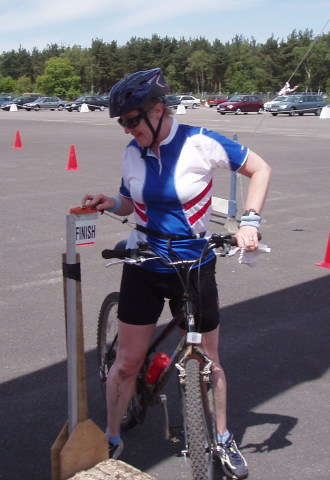 SLOW had a couple of successes at today's British Mountain Bike Orienteering (MTBO) long distance Championships which were held on Army land around the Aldershot area in Hampshire.
Heather Monro showed she can compete just as well on a bike as on foot, by winning the women's Elite course – completing the mammoth 31.7 km course in a time of 2 hours 25 minutes 36 seconds, to win by just 1 minute. This victory means that she also wins the Peel Adventure MTBO series for 2006.
Christine Robinson was also victorious at Sunday's event, winning the women's supervets (50+) category. She completed her 13 km course in an excellent time of 87:04.
Another SLOW member, Andy Jones, had an excellent weekend – he finished 3rd in Saturday's middle-distance Championships in the men's vets (40+) category, completing 12.9km in 73:38. He then followed this up with a 4th place in Sunday's long race, finishing the epic 38.2 km course in an impressive time of 3:36:23.
Full results of the weekend's races can be found at the following links – Saturday (middle distance) Sunday (long distance)