SLOW Success at the British Sprint and Middle Championships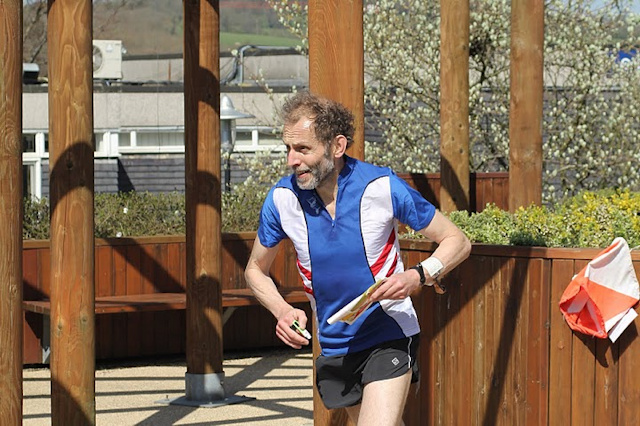 Race report by Dan Findlay-Robinson.
So the sun has set over a beautiful weekend of fantastic Orienteering with some awesome SLOW performances.
Saturday at the University of Sussex was the setting for the British Sprint Championships 2011 and provided a technical and fun race. This was supplemented by some stunning weather, leading to the SLOW contingent stretching the day out to the extremes to soak up the atmosphere in the race arena – and the sun of course.
Not only did we witness the crowning of this year's sprint champions Hollie Orr and Murray Strain, but we also saw brilliant results from SLOW – all who deserve a mention, so no apologies for the list: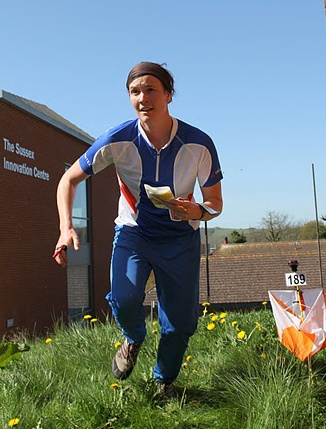 Ralph Street (Currently on loan to SHUOC) – 3rd on the Men's Elite A Final
Matthias Mahr – 3rd on M35 A Final
Evan Barlow – 7th on M35 A Final
Sarah Brown – 2nd on W55 A Final
Paul Couldridge – 8th on the Men's Elite B Final
Vince Roper – 3rd on M40 B Final
Alan Leakey – 1st on M55 B Final
Andy Robinson – 2nd on M55 B Final
Sunday saw another perfect day for spectating (just as well in my case as the run wasn't worth remembering) and saw some good SLOW middle results too. Although the best part of the day was the fact that the commentary had to keep announcing SLOWIES due to the weight of numbers we put out and the fact that the support for our runners was drowning him out at times.
Notable runs were:
Mike Murray – M65 Middle Distance Champion
Tom Cochrane and Paul Couldridge managing to finish in exactly the same time and securing a joint 42nd position in a very challenging Elite field.
Amanda Barlow with a victory in the Orange – doubly impressive being she must have been distracted by leaving Desmond under the dubious care of the M21s of the club….
However result of the day in my opinion was the W55 ladies narrowly missing out on a 1,2,3 and taking 2nd,3rd and 4th, Sarah Brown, Diane Leakey and Chris Robinson respectively – surely a relay team to be reckoned with?
Anyhow well done to all this weekend, the sun and the club spirit in equal amounts (sunburn discounted) made it one of the best weekend's racing I have had for a long time – roll on the JK and the British.