British Sprint Champs 2022
Last weekend (11-12th June) was the British Sprint Championships in Leeds, the last British Championships of the year. The city location meant that it was easy to get to by public transport with many SLOW members opting to do so. The Sprint Relays were on Saturday and the individual sprint was on Sunday. As usual the sprints were fast and furious, requiring high concentration, testing people's ability to read and translate the map in complex terrain, and to plan and carry out route choices running at high speed.
Sprint Relay
The Sprint Relays were held at Leeds Beckett University. It was an excellent venue with great facilities and spectator area for cheering the runners at the spectator control and final run in. The relays consisted of three runners, except the Elite class which followed the world championship format of 4 legs in WMMW order. Running times for each leg varied from 12 minutes for the leaders to just over 30 minutes for the slower runners. SLOW managed to field three teams: Elite, Vet 40+ and Ultra Vet 65+.
The event kicked off with the Elite class. Vinh, Michael, Jason and Diane managed to finish an excellent eighth in this national club competition. Most importantly we had no mispunches, which is easily done in sprint relays.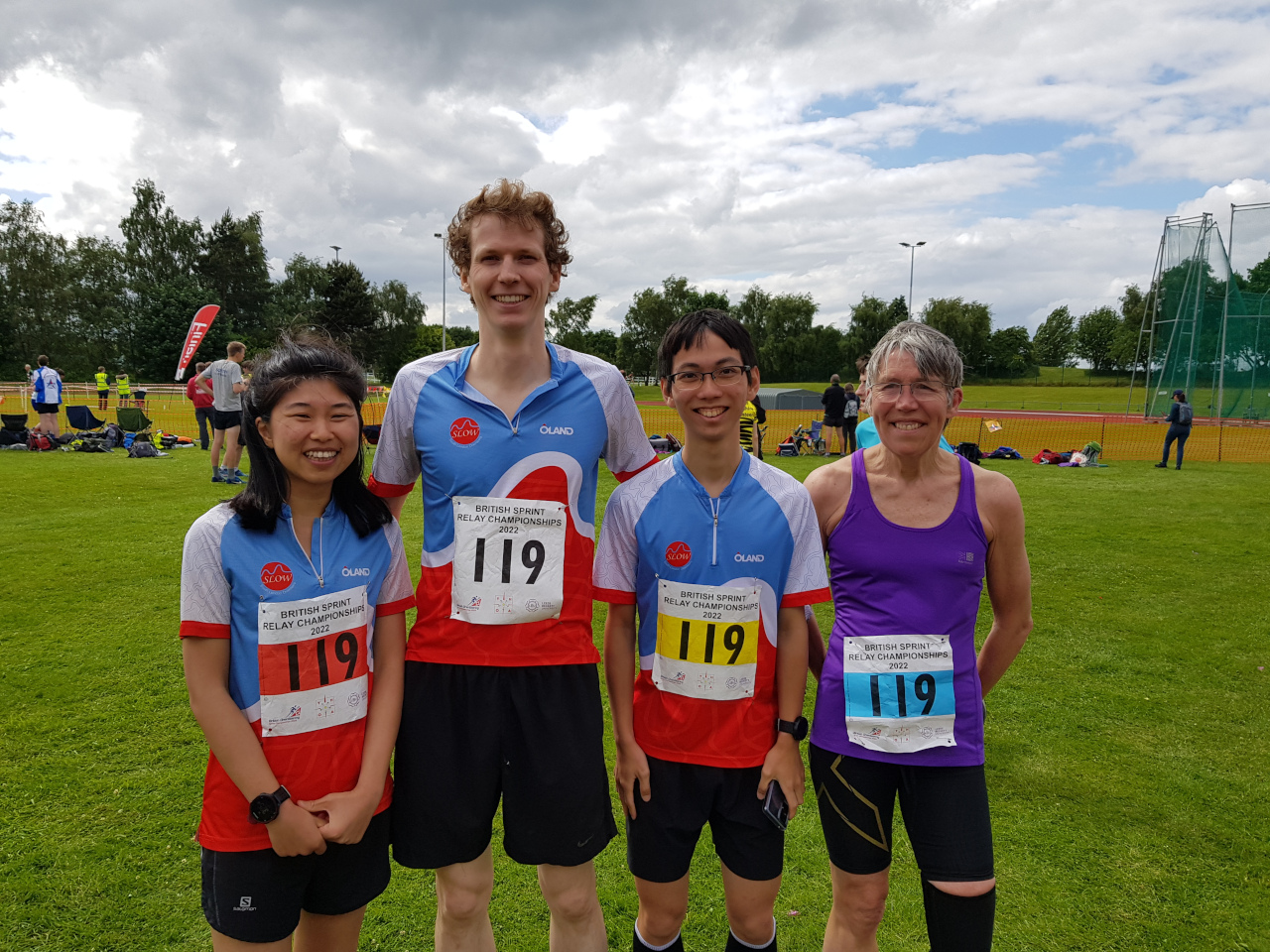 Our Veteran team, Ollie, Heather and Alan, had a great run to finish an excellent twelfth.
Our top result was our Ultra Vet team. Don gave the team a strong start, coming back second and within a few seconds off the lead. Sarah and Paul continued the strong running which lead to a great silver medal.
The relays were great fun and everyone should try it. Sprint is such a short format that it is very accessible for everyone. Do come forward when the captain asks for relay runners!
Individual Sprint
On Sunday, the focus turned to our individual performances around the University of Leeds. The event consisted of a morning qualifying round and afternoon finals with the fastest qualifiers starting last. The finals terrain had multi levels and was challenging.
SLOW had two medal winners. Don continued his fine weekend with a win in the M70 class. Diane showed her sprint prowess with a bronze in the W65 class.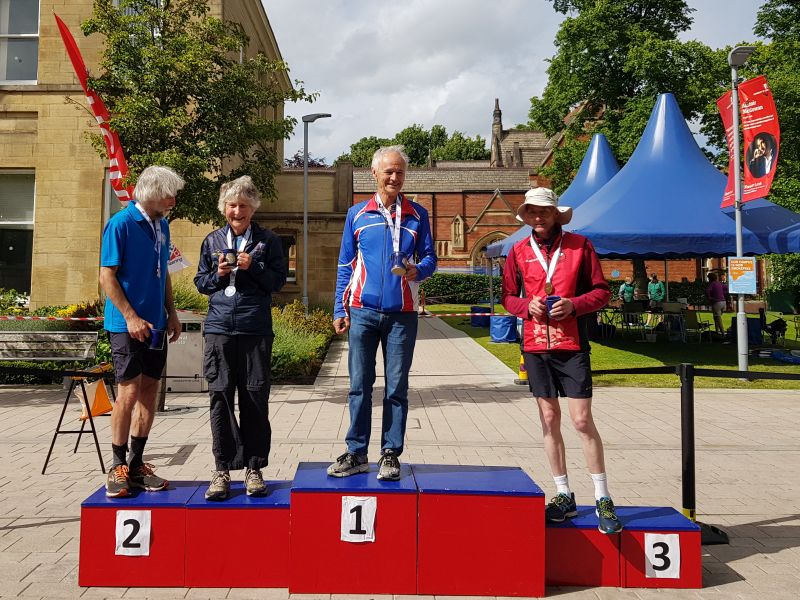 Congratulations also to Michael and Vinh who qualified for the Open A finals. Michael had a splendid run finishing 10th (6th eligible person for the championship) and was within a minute of many GB squad athletes. Well done also to Dany who completed her first championships.
The open class champions were Kris Jones (Forth Valley Orienteers) and Meghan Carter-Davies (Swansea Bay OC).
Full team results:
Mens's Open A – Michael 10th
Mens's Open B – Himmy 3rd, Jason 4th
Women's Open A – Vinh 17th
Women's Open B – Daniela 18th
M40A – Ollie 5th
W40A – Heather 5th
W65A – Diane 3rd
M65B – Paul 5th, Alan 7th
M70A – Don 1st
W70A – Sarah mp
Next year
Overall it was a very fun weekend. With racing over a short period, there was plenty of time to socialise. Do come along to next year – the individual sprint will be held with the middle distance championships in Northern Ireland. The sprint relay will be at Brunel University and so will be very easy for SLOW members to get to, and so no excuses for not getting lots of teams there. This will be the day after the City of London race, and so will be a fine weekend of orienteering! The sprint championship weekend (relay and individual sprint) will return in 2024 in the West Midlands.
Links
Full results, photos and reports from the weekend can be found at: https://www.britishsprintchamps.org.uk/
Wendy Carlyle Individual Qualifying
Wendy Carlyle Individual Finals