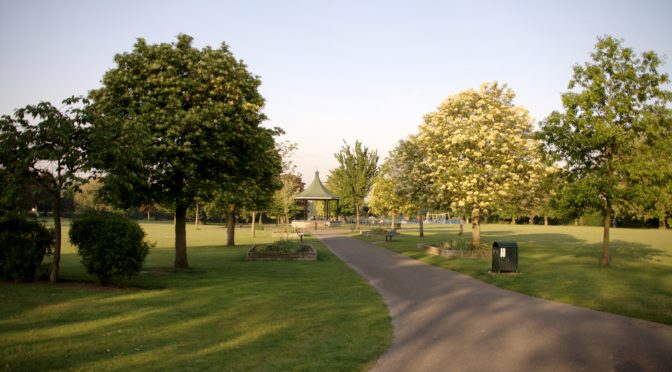 Results for the Elthorne Park Race
Results for the Elthorne Park Race, which took place on 19 July (Facebook event here), are now available. 100 people competed in the race which took place in Elthorne Park and Boston Manor Park (linked together by a canal towpath section), in very hot weather conditions. The map was drawn by Don McKerrow who organised the event, with the course planned by Andy Robinson. Thank you also to the management at The Royal for accommodating us.
Any results queries, please contact Don at

This was the final race of the London Park Race Series 2016. Congratulations to the series winners and the other prizewinners, at the prizegiving yesterday:
First overall: Laurence Ball in absentia
Second overall: Michael Crone
Third overall: Matthew Schepisi
First woman: Helen Gardner
Second woman: Claire Heliot
Third woman: Sue Carter
First M40+: Dmitry Ushakov
First W40+: Sue Carter
All scoring races: Michael Crone, Scott Collier, Francis Carr
Spot prize (mapper & organiser, Race 10): Don McKerrow
Spot prize (fourth overall): James Lyne
Thank you to all the race organisers, course planners and event helpers across the series of 10 events, from the London clubs SLOW, LOK, DFOK and MV.
The next SLOW race is the Barnes Common GLOSS, on Sunday 24 July.