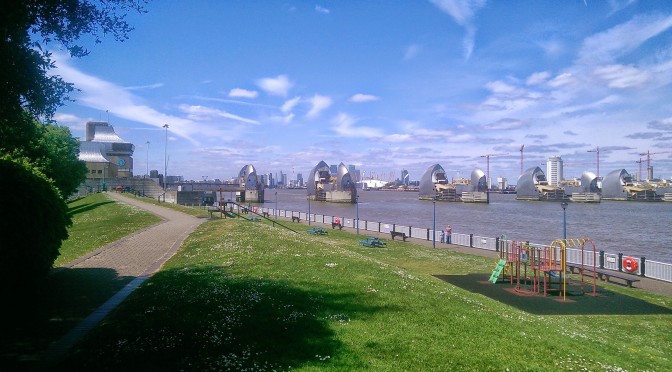 Results from Maryon Park Race
Results from the Maryon Park Race, that took place on Tuesday 9 June, have now been published.
Don't miss the next race in the London Park Race Series 2015 which takes place on Thursday 18 June in Finsbury Park, north London. See parkrace.org for details of all races in this year's series.
Organiser's Comments
I moved to Charlton a year ago and soon saw that this string of parks offered what I considered to be an ideal mix for park orienteering: shorts-and-trainers running with technical detail and a decent number of contours. Hopefully some of the competitors agreed and found the race worth the trip out to one of London's less gentrified neighbourhoods and the drawback of the road crossing. Thanks to everyone who took part. Thanks also to all those who helped stage the event, especially Eoin, who ran the start and spent several evenings checking the map and courses, and Cate, who also checked the courses and spent two hours standing in the middle of Woolwich Road.
For lost property, please email me or check at next week's park race. Three runners on the long course missed number 25, the control at the end of the second road crossing. As it's clear they passed the control and there was no navigational challenge in finding it, they have been reinstated albeit with no time deduction for that road crossing. If these runners have evidence for the length of time they spent crossing the road (e.g. a gps trace), please let me know and I will adjust the results accordingly.
Ed Stott –