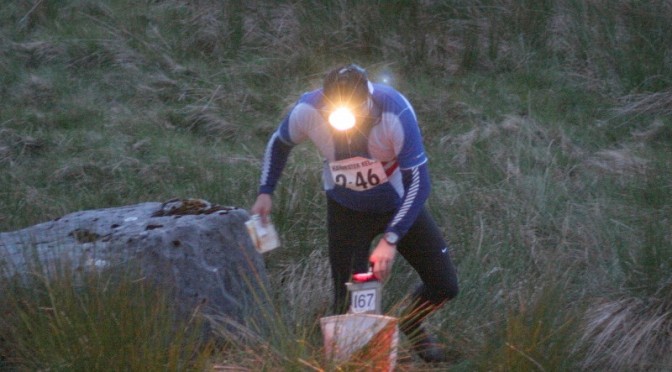 Results from the Richmond Park Night-O
The first race of SLOW's 2016-17 Night-O series was held in Richmond Park on Tuesday 1 November. Paul Couldridge won by over three minutes, with Iris Lueke the first lady home.
Planner's comments
Thanks to everyone for coming tonight. We had a great turnout. And so thank you to people who agreed to recycle their maps at the end of their runs so that everyone could get a run.
This was the first event that I have planned. I hope the courses provided you with the challenge you were looking for. If you have any feedback, I would be interested to hear what you have to say. Please upload your routes to RouteGadget. It's helpful to see which routes everyone took. I think I should have placed the finish at a simpler location (as it doesn't have a control description). Apologies to anyone who lost time trying to find the finish.
Thanks to Tom Cochrane, Don McKerrow, Paul Couldridge, Peter Huzan for their help before, during and after the event. And thanks to everyone who offered to help as well. All that help makes it so much easier to put these events on.
Sue Carter