SLOW Runners Take Part in Historic Olympic Park Run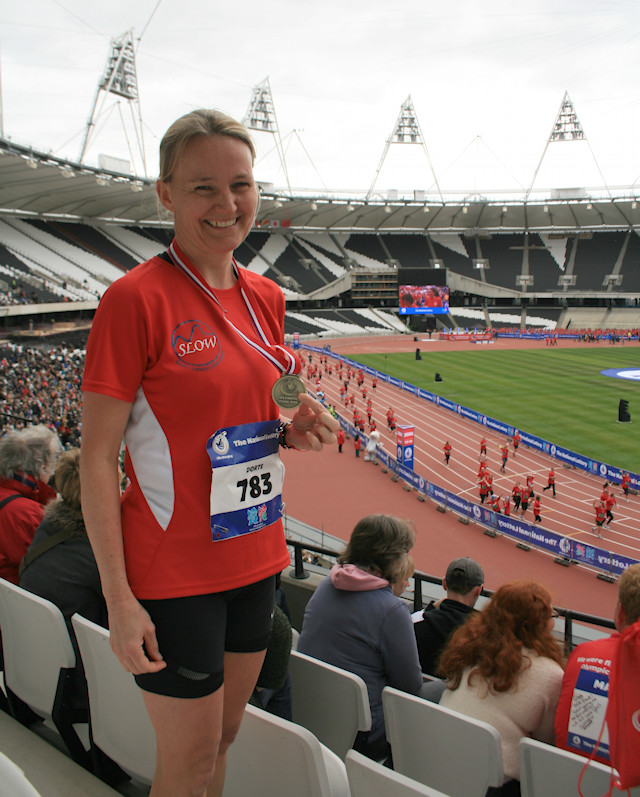 Several runners from SLOW took part in the Olympic Park Run that took place on 31 March, a 5 mile run around the Olympic Park, finishing with a 300m spectacular run around the Olympic Stadium.
Brooner was the top SLOW athlete on the day, finishing 50th out of around 5700, in a time of 29:09, just in front of Nell McAndrew and British Orienteering's Ed Nicholas. Club secretary Dorte also completed the course, taking a camera around with her and finishing 2779th in a time of 44:20, around a minute ahead of Princess Beatrice. SLOW's Evan Barlow also took part, taking 34:42 and finishing 440th.
Brooner said "Easily the highlight of the race was entering the bowels of the stadium to hear the chariots of fire theme, then the roar as you came out onto the track, pretty incredible stuff."
Thanks to Dorte and Paul for the spectator ticket.