Park Race 2011 Series Comes to a Close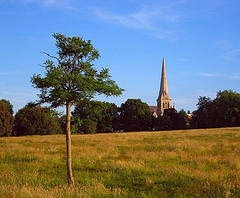 The finale of this summer's Park Race series was held on Tuesday at Brockwell Park in South London. The series comprised of 10 evening races – four hosted by South London, four by London OK, one by Dartford OK and one by Chigwell & Epping Forest OC. Well over 400 people took part in at least one race in the series.
Congratulations to series winners Ed Catmur and Helen Gardner, both of South London. The full leaderboard is available here. Thanks to the individual event organisers and planners, on-the-day assistants, the venue managers, and Scott Collier for editing the email newsletters.