South London success at the South-East Relays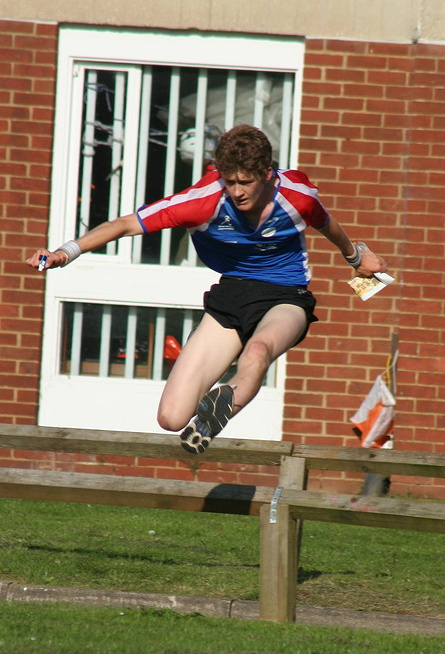 The relays were held at Stanmer Park and the University of Sussex, Brighton, a mixture of runnable woodland & sprint-style university campus. We had 8 teams altogether, with many on the open class.
We had two strong teams on Men's Open. Paul Couldridge, Patrick Saile & Ed Catmur ran well to lead the race all the way through and win overall. The second team came 6th, 12 minutes down on 2nd. Welcome back to Charlie Whetham who has been abroad for a while. Local club member Nick Barrable ran all 3 legs & still would have been 2nd overall!
Our Women's Open team was the "3 Sarahs". Well done to Sarah-Jane Gaffney, Sarah Brown & Sarah Covey-Crump for coming 3rd overall & 2nd south-east team. Our other 3 open teams all had a good time, including Gustav Lindeborg running well on 1st leg for an all-family team.
We also had two teams in the Handicap class. The defending champions, the Streets (Paul, Greg, Ralph), were 2nd behind a very good Southdowns team.
Well done also to Ralph for winning the South-East Sprint Championships at the university the day before, just edging out Nick (see picture right, taken by Ian Buxton). We had 4 of the top ten in the Men's Open (Ralph, Patrick, Ed, Charlie). In the Women's Open Sarah-Jane & Jayne Sales were both in the top 10. Other good results were Greg (4th junior), Chris Fry (9th Senior veteran), Paul Street (4th veteran), Andy Robinson (10th veteran), & Sarah Brown (2nd veteran).
Comments and results from both events can be found on the Southdowns website.
There are also some links to sprint pictures on the comments page.
Thanks to Southdowns for putting on an enjoyable day.